So you've got a business that makes or sells great products and services. Nice! But how do you make sure what you're selling is available to the maximum amount of people, especially when your product isn't tied to a geo-location?
In the past, you'd have to open a brick-and-mortar store, or perhaps even travel around with a portable stall to raise awareness. But times have changed, and so has the way your audience looks for products.
That isn't to say there's anything wrong with the old methods, but to really expand your available market, you need to set up shop somewhere accessible to all your customers: the internet.
Is this a revolutionary idea? No. But what is revolutionary is how easy it is for businesses to set up professional and inviting online presences to attract customers and make sales. No more HTML coding expertise needed, and certainly no more iffy websites to put off your buyers.
Today, businesses can set up amazing-looking websites with incredible functionality regardless of the size of the business. You don't need a huge budget to create something to wow your customers, and you don't need any coding know-how, and in this guide, we'll prove it with a range of the best Ecommerce software available on the market today, as rated and reviewed by our awesome Serchen community.
If you're looking to expand your business onto the web or enhance an existing web store, we're here to help you find the best Ecommerce software solution to give you all the great functions you need to run a successful online business, while wowing your customers with your amazing web store.
What to see our full list of eCommerce software solutions for your business? Then check out all our Ecommerce software reviews!
What is Ecommerce software?
Ecommerce software covers quite a large range of different solutions. At its heart, of course, Ecommerce software revolves around an online platform that allows users to sell their products and service over the internet.
But Ecommerce software extends beyond just the platform businesses use. There's a huge number of smaller software solutions that boost the performance of those online platforms by adding specific functions and features.
This is great news for businesses looking to customize their website to promote certain aspects of their business and put together incredible web stores affordably in a way that would have been prohibitively expensive only a few years ago.
We'll be bringing you the full run-down of amazing cloud-based software solutions so that whatever your need, you'll find software to help. From full Ecommerce platforms and website developers to omnichannel connectors and smart search functions, there's an amazing range of Ecommerce software solutions out there to help your web store succeed.
The Key Roles of Ecommerce Software
As Ecommerce software covers such a large array of software, from large platform web store providers to specialized integration add-ons, the desired roles of Ecommerce software can vary. However, when put together, these solutions aim to bring the Ecommerce part of your business several consistent functions that are crucial to running your web store effectively.
Online Web Store Platform
When thinking of Ecommerce software, this is generally the first port of call. After all, without a platform to sell your products on, you can't have a web store!
Software that provides online store capacity can either be built on a native platform, or be a development tool for a larger system; there are pros and cons to each platform, but the ones we'll be recommending in this guide are all tried and tested, and unless you have very specific needs, most of these platforms should be suitable for your business.
Often software providing this sort of function will allow users to create an entire website from scratch, with built-in web store features. This can be fantastic for businesses looking to begin their Ecommerce journey, as the tools are designed with templates and drag-and-drop functionality to make it simple for even tech beginners to do. However, the drawback is this does take time to do, and can involve some troubleshooting and teething problems as you get to grips with your new platform, and so for businesses looking to make sure they get it right the first time, there are also excellent developers who can put together amazing websites for you!
Ultimately, this aspect of Ecommerce software is about giving your web store an amazing front end to wow your customers and create the best buying experience possible. This is how your customers interact with your brand, so it's important that Ecommerce software create the best first impression for customers visiting your website.
Centralized Store Management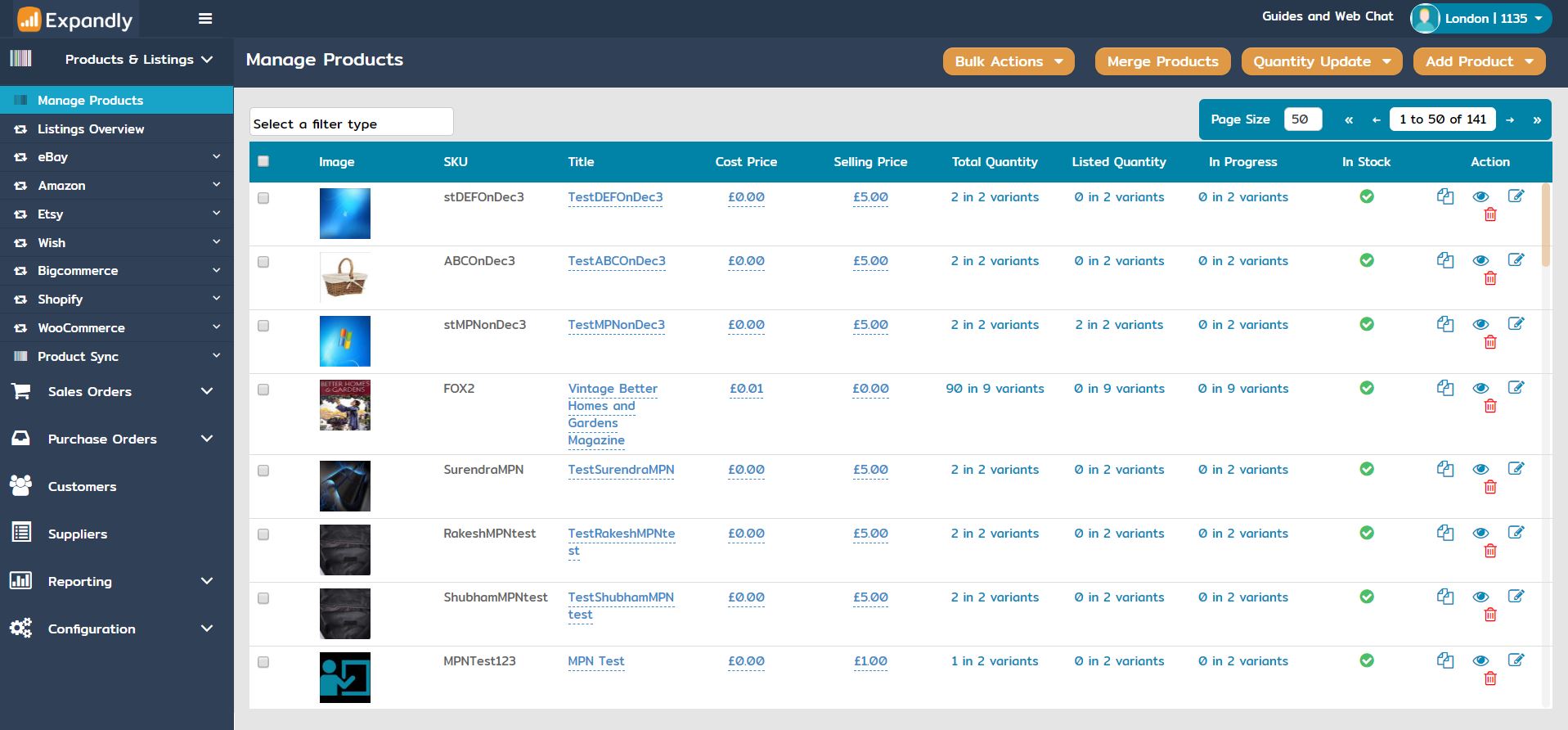 Like all cloud-based software, Ecommerce software offers your business a single source of truth from which all of your associated team members can work from. While this might not be so important for your front-end web store, it can be incredibly important for your back end. With lots of processes related to your sales happening behind the scenes with Ecommerce, it's vital to have these processes available for all your staff who need access to the information involved.
By having the back-end of your Ecommerce business built into your cloud solution, you'll be able to provide that access to your teams with information updates happening in real-time, ensuring that your teams are able to respond immediately and effectively.
Inventory and Catalog Management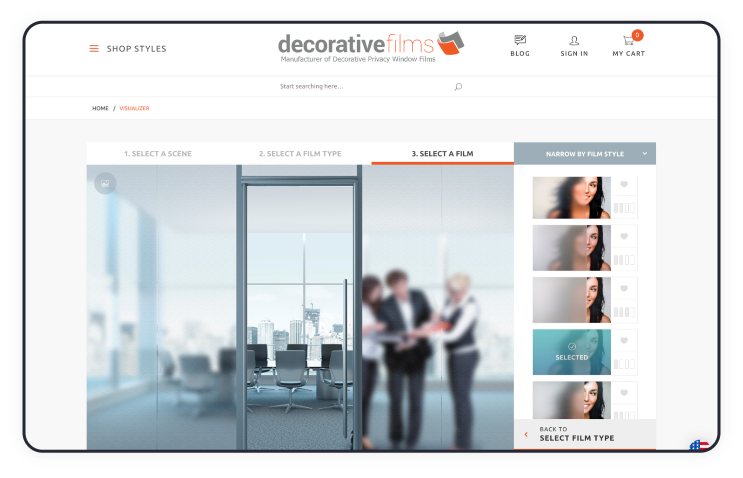 As a business that creates revenue by selling products or services, you'll need to make sure your inventory is always taken into consideration when listing what you're selling.
Relying on human recording to ensure your inventory reflects your sales is an invitation for error; with the myriad tasks your staff needs to keep on top of, it's all too easy for inventory recording to fall through the gaps, which can lead to embarrassing situations and bad experiences for your customers.
Instead, it's far more effective to integrate your inventory management into your Ecommerce platform itself. This lets software take care of keeping track of your stock, eliminating the chance of human error and providing real-time oversight of the state of your stock.
But how do you keep track of all the variations within product types? With product cataloging! The best Ecommerce software platforms give web stores a huge amount of flexibility when it comes to listing product variations within your product pages, allowing you to keep track of all the product sub-categories you provide.
Many of the best Ecommerce software platforms make importing and creating your product pages and variation listings a breeze. Businesses don't want to have to spend ages having to create all their different product pages, and the best Ecommerce platforms provide ways to streamline the process.
But what if you want to sell your products over several different channels and platforms? Don't worry! There are lots of great software solutions that provide a centralized catalog and inventory management system that can be integrated into your favorite selling channels, with convenient functions to quickly import your entire catalog and communicate with your centralized platform to ensure you always have an up-to-date inventory.
Sales Automation
Another great feature involved with the best Ecommerce software tools is all the little ways your sales and fulfillment process can be automated. From the smallest solo venture business to the largest stores with several warehouses, having automated aspects of the sales process can save huge amounts of time and once again reduce the chance of human error.
The best Ecommerce software selling platforms all provide streamlined automations that speed up your sales process, while also allowing for third-party integrations to work on specific solutions. From automatically generated fulfillment documentation to financial breakdowns of your sales process, the best Ecommerce software gives businesses all the streamlining of information they need to eliminate the need for human record keeping.
Communication Channel Support
Selling online involves more than just setting up a website and waiting for the sales to roll in.
In the modern world of Ecommerce, it's important to reach out to your target audience on the channels they use, and because of the way products can be targeted at social media users based on their personal interests, you can combine your marketing and selling efforts into one.
And some of our best Ecommerce software allows you to do just that! From reaching out to your target audience over social media via the best use of platform advertising to using software solutions to reach out to users over exciting new technology and communication methods, there are tools out there to help you effectively hone in on the users and leads most likely to buy from your online store.
Plus, with other solutions that bring all your communications channels into one centralized hub, you can reach all the people out there engaging with your brand and promote your business to the best advantage depending on the platform.
Reporting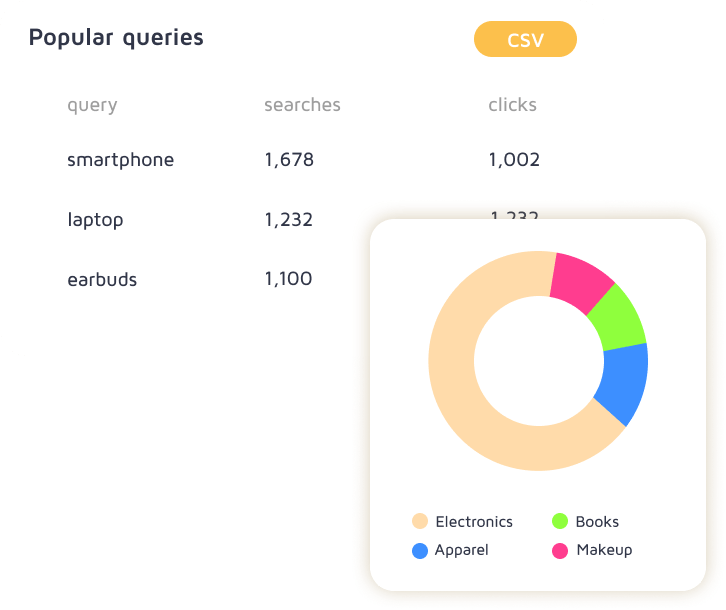 As with any process in your business, using in-depth data-driven reporting is key to understanding how effective your process is, and to learning where you can improve your process.
By understanding the bottlenecks in your selling process you can change and adapt existing practices to boost your business's efficiency and revenue.
The best Ecommerce software solutions provide detailed feedback on the effectiveness of your online selling so that you can better understand where your strengths and weaknesses lie.
Integrations
Integrations are an important part of any software solution for your business, but especially so with the best Ecommerce software tools. Each business is different, and its selling processes will reflect the unique way they provide products to their customers. And it's important for your Ecommerce software to account for this, and offer third-party integrations with software that can help your business with add-ons that help with the way your business sells.
But as well as integrating with other great Ecommerce software solutions, your online selling platform needs to integrate with the other tools in your software stack to help your business save time by streamlining your workflows and the exchange of information from one section of your business to another (such as sales information from your Ecommerce platform to your accounting software).
Integration in this way helps eliminate silos between departments, and once again reduces the chance of human error in processes that would normally involve mundane and repetitive data entry.
Successfully Implementing the Best Ecommerce Software
When it comes to choosing and implementing the best Ecommerce software for your business, it's important to keep a few things in mind.
Firstly, there is no single best product out there; instead, focus on finding the best Ecommerce software tool for your business, that works with your staff instead of imposing an entirely new workflow upon them.
Secondly, it's key to get input from the teams who'll be using the software to understand what their needs are. If you want to get the most out of your new software, then you need to provide your users with every reason to engage with it. By researching the needs of your teams and selecting a solution that reflects them, you'll be empowering your workers to use their expertise in this new medium so they can hit the ground running and get the most out of your software and sales.
Another key factor to think about when selecting the best Ecommerce software solution for your business is the tools you'll need alongside your core selling platform. You may have particular selling channels you need to integrate with, you may have social media platforms it's key for your business to be able to sell to, or you may need to ensure compatibility with certain software already employed by your business.
The best Ecommerce software for your business is the one that provides you with the tools and workflow your business needs to maximize engagement, efficiency and revenue, so make sure you have an idea about what your business needs before diving into a new Ecommerce solution.
Choosing the Best Ecommerce Software
Okay, so now we have an understanding of how the best Ecommerce software works and what it can bring to your business and sales.
With that in mind, let's take a look at the best Ecommerce software on the market today, as rated and reviewed by our awesome Serchen community based on their real-world experience using this software.
Want to see even more options? Then check out all our Ecommerce software reviews here!
Best Ecommerce Software Platforms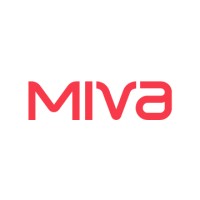 Miva brings your business a fantastic selling platform, whether you're B2C, DTC or B2B. With features to help your business work the way you want, it might be the perfect solution for you.
Based on an SaaS solution, there are no huge upfront costs to host your dream online store. With great template-layer editing features, you can react quickly to trends and move with the times to keep your website up to date and your customers engaged, all without having to know any coding at all.
There's a wealth of useful features to help users boost sales, including product recommendations, cart abandonment tools, promotions and upselling and bundle features. Users can quickly set up automations and let Miva do the hard work, giving users more time to refine product listings and other tasks that makes use of their expertise.
Miva also lets businesses set up B2B web stores, with great features such as wholesaler applications and quote management, account-dependent product access and custom pricing for B2B buyers. And for businesses that sell both B2C and B2B, both aspects can easily be combined in one website.
Miva also brings users a great selection of integrations to help with the fulfillment process and the business back-end. With tools to help with shipping and warehousing, integrations with ERP, OMS and WMS, tax calculations tools, inventory management tools, accounting and marketing integrations, and payment solutions, you can customize Miva into the perfect selling platform for your business without sacrificing the functionality of your existing processes.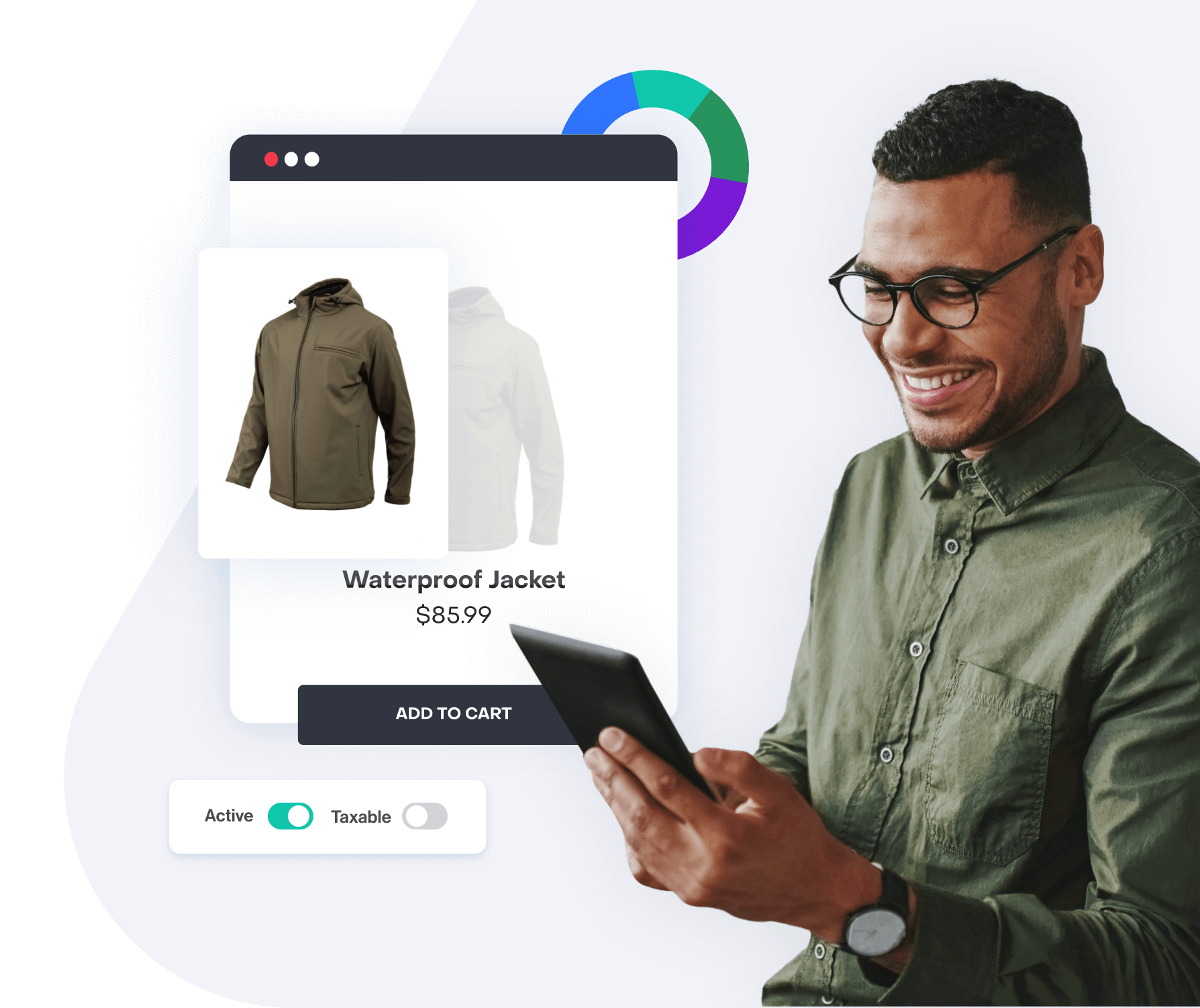 Yo!Kart is an Ecommerce platform with a difference. It puts the emphasis on helping users create their own marketplaces, with all the killer features they need to make their new center of commerce a success.
Yo!Kart does away with the subscription model, meaning users pay for the product once and keep it forever, with zero transaction charges—and with the ability to spread your payments into milestones, you don't even have to worry about upfront costs. Instead, it provides you with everything you need to create your own multi-vendor marketplace, with fully customizable options and easy scalability.
With a marketplace that can handle over 1 million products without affecting load speed, Yo!Kart is a high-quality solution for businesses looking to bring many vendors together on one platform. But it has all the fantastic tools you'd expect from the best Ecommerce software solutions: product catalog systems, tax management, inventory tracking, product reviews, order tracking, and many more.
Yo!Kart gives users every tool they need to launch, scale and succeed with their own multi-vendor marketplace, and compete with the cutting edge of Ecommerce solutions. By offering customization, flexibility, and tools for engaging with your customers at every part of the sales journey, Yo!Kart is a fantastic solution for businesses with an eye on creating their own marketplace.

BigCommerce is another fantastic platform that brings users the capacity to sell their products and service using the latest Ecommerce techniques, whether B2C or B2B.
BigCommerce has all the excellent features you'd expect from one of the best Ecommerce software solutions: coding-free drag-and-drop webpage builder and theme customization, optimization for mobile devices, checkout customization and even integration with WordPress websites. And with the ability to run sales and create custom coupons, implement digital wallet solutions for your customers, blazing-fast web speed and built-in SEO, you'll have all the features you need to set up a killer shop.
But what sets BigCommerce apart from the rest is the ability it gives users to divide their store into multiple storefronts, all managed on the BigCommerce platform. This can be used to divide your brand into component parts that don't necessarily need the same integrations (therefore saving you money by only using software for the parts of the business you need them for) or for targeting specific markets.
Businesses looking to expand into new territories can use the multiple storefronts to localize their business for their new customers, and as your business grows aspects of the brand can be scaled into their own brands, while still being managed by the same back-end platform.
And with cross-channel Ecommerce capabilities, expanding your business into new markets has never been easier. Use BigCommerce integrations to extend your reach into new marketplace and social commerce to reach your customers where they prefer to shop.
Best Ecommerce Software Centralized Inventory Management

Ecwid brings users an amazing way to expand their business reach into new spheres, such as new marketplaces or social commerce. But that's not all! With inventory management and marketing features, you can manage your entire online Ecommerce presence from one centralized hub.
Ecwid lets users create a new website using its easy-to-use website builder, or simply add an online store page to their existing website, all for free, and with no coding skill required.
From there it's a simple case of adding your web store to the channels you want to target. With integrations with social media apps like Facebook, Instagram, TikTok, Whatsapp and Youtube, you can reach your target media at the source without having to worry about setting up new stores for each channel.
Plus, with the capacity to add your store to major marketplaces including Amazon, eBay and Etsy, you can extend the reach of your business to where your consumers are, maximizing the eyes on your products and your sales.
With the capacity to accept payments in-store, online, and on the go, Ecwid makes sure all your inventory levels are synced and automatically updated within your Ecwid account, so you never have to worry about unexpectedly running out of stock.
And with all of your marketing synced into one hub on Ecwid, it's easier than ever to manage your social media advertisements and email lists to build your customer loyalty, send automated messaging campaigns, and more.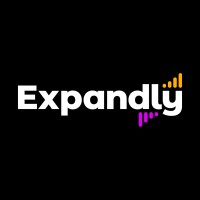 If you're looking to expand your growth over multi-channel selling, then Expandly might be the perfect solution for you!
Expandly brings your business a comprehensive platform to house your product catalogs and inventory data, which can then be used to extend your reach into different sales channels using your centralized Expandly hub data.
By creating all your listings in Expandly, users can quickly export the products to marketplaces such as Amazon, eBay, Etsy and Wish, as well as shopping cart platforms like Shopify, Woocommerce and more. And with bulk uploading to your favorite channels, expanding into your new marketplaces is simple, and means you only have to configure your catalog once in Expandly.
But that's not all! Expandly doesn't just centralize your catalog, it also centralizes your order management process. Whenever a sale is made, it can be tracked through Explandly, meaning your fulfillment and shipping teams can batch process and track orders through one centralized source of truth, meaning no more embarrassing miscommunications or mistakes.
Expandly means all your sales channels work off the same inventory, syncing and updating automatically so you never have to worry about the state of your stock across platforms. And with the ability to integrate with your preferred shipping carrier, users can bulk print shipping labels and other paperwork to streamline the shipping process.
And with data reporting to give you the information you need to make informed decisions about your Ecommerce process, and data automatically exported to your accounting software, Expandly makes it easy to keep your process transparent for both your accounting team and management.
Best Ecommerce Software Social Media Management

Looking for an affordable way to reach your customers over their preferred platform before the competition? Then check out Wonderpush, the push notification system that can work wonders for Ecommerce businesses.
Wonderpush is simple to set up, taking just 15 minutes, and from there your options are enormous. By setting up automated push notifications to target your customers at specific points on their buying journey on the platforms they prefer, you can sit back as Wonderpush does the hard marketing work, and let the sales roll in.
With conversion on push notifications 30x higher than email, you'll not want to miss out on this simple way to boost sales and engagement. Taking just a few minutes to set up, you can begin sending out push notifications to welcome your new users, inform them of information before your competitors, target existing customers based on past purchases, remind customers of abandoned carts, and re-engage users who have gone dormant, to name a few.
The uses for push notifications over the web and to customers' phones are only limited by your imagination, and using them cleverly can be a key step in boosting your customer engagement and the tipping point in making a sale.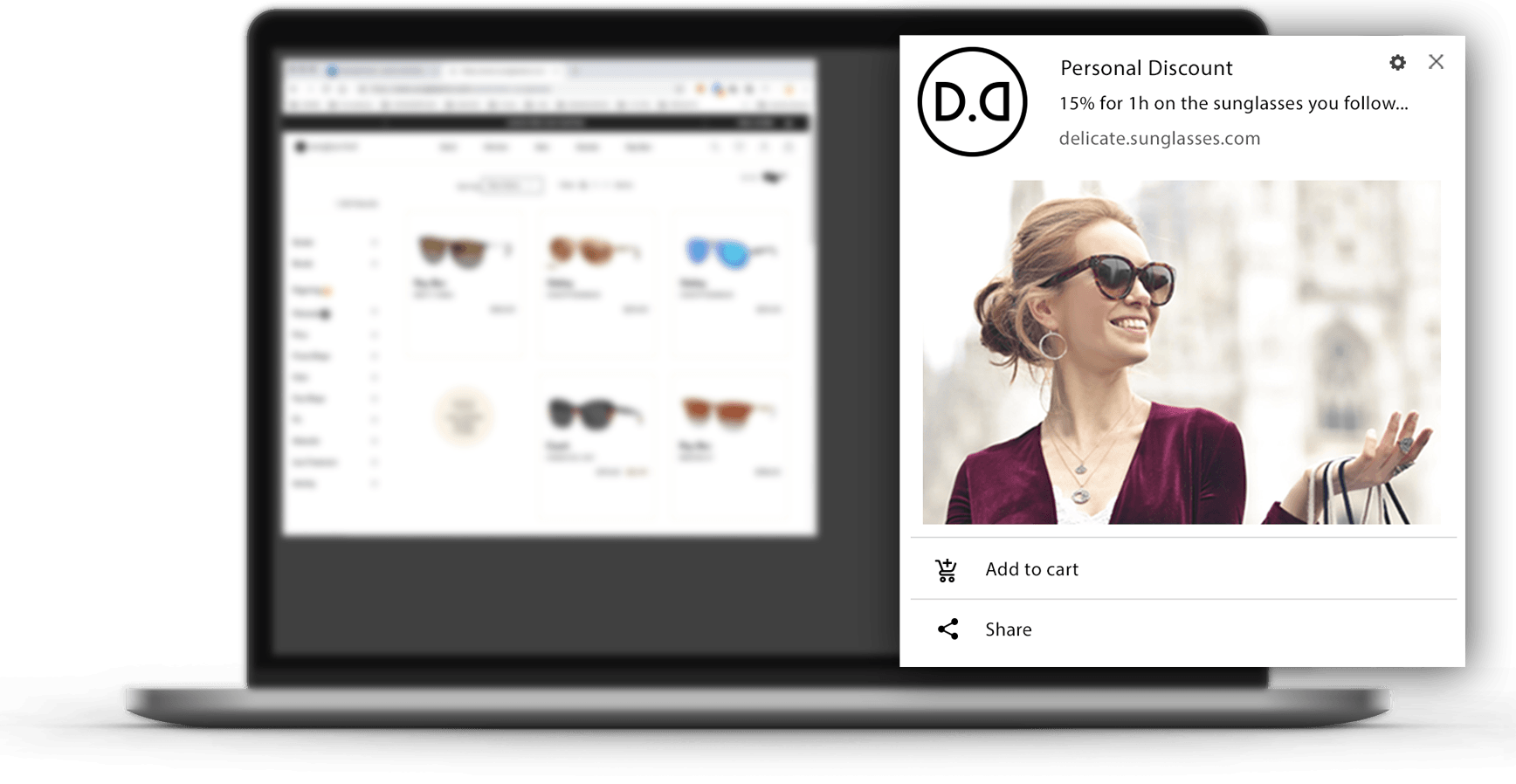 If you're looking to engage your audience over the cutting edge of technology, then you'll want to know about Blutag, the software solution that enables voice engagement for your Ecommerce platform.
With an estimated 4.2 billion digital voice assistants used in smart devices around the world, voice commerce is one of the most rapidly growing channels to reach your customers. Blutag helps businesses target this emerging market with its clever software wizardry, giving users the opportunity to provide ordering, re-ordering and delivery notifications, all through smart device integration.
Designed to work with most Ecommerce solutions, including custom platforms, Blutag provides the interface between your Ecommerce platform and your customers' smart voice-enabled devices. Connect your store and your product catalog, and chose the experience you want to provide with voice assistants, from purchasing, coupons, FAQs, deals, store locators, events and more.
If you want to target the fastest growing Ecommerce channel, with an expected market of $164B by 2025, then get ahead of the curve and try out Blutag.
Best Ecommerce Software Plugins

Looking for a better way for your customers to search for the products they really want? Then take a look at Site Search 360, the intelligent search plugin that boosts your best products and uses powerful analytics to understand what every search is looking for.
Site Search 360 is a simple addition to any website, requiring just the copy and pasting of code, or using it as an integrated plugin.
But how does it differ from your usual search bar? Well, Site Search 360 uses ontology-enhanced product searching to understand what your customers are really looking for. Sound confusing? Let's look at an example:
Let's say you have a website that sells shoes, and a customer searches your site for 'cheap white laced running shoes'. Your normal search function picks up on matching keywords but doesn't understand what your customer actually means. Site Search 360 does.
By breaking down your customer's search into pieces of information, Site Search 360 understands that your user is looking for a certain price range, color, fastening solution and shoe function. By using an AI-enhanced semantic engine, Site Search 360 understands what your users are really asking for, and brings them the solutions that meet their specific terms, sorting by the products that match the search best.
This means your customers no longer have to search for something generic and then use filters to whittle down the selection, as Site Search 360 does it automatically based on the search terms, leading to higher engagement, a smoother buying experience for your customer, and more sales for you!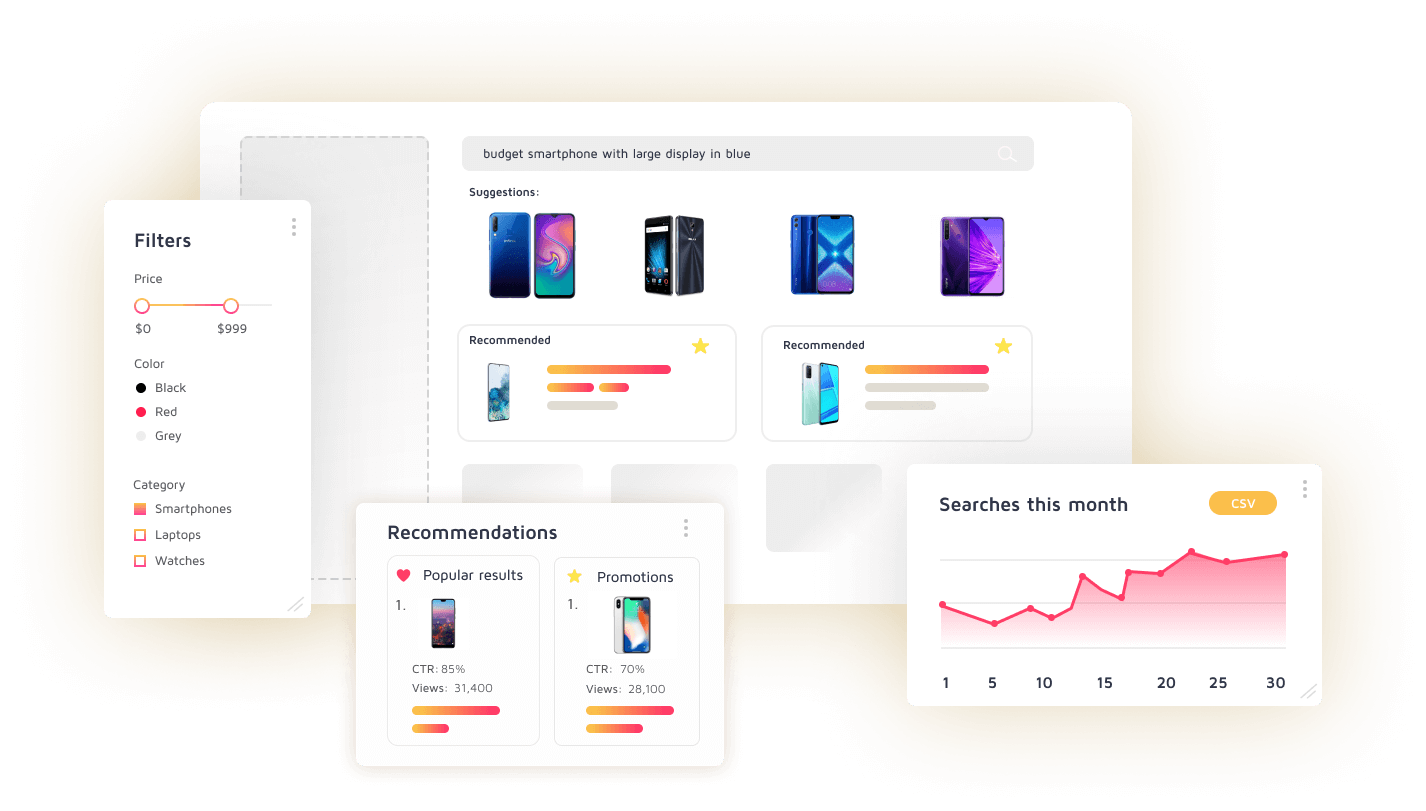 Got an existing WordPress website and want to extend the functionality into Ecommerce? Then WP EasyCart makes the transition simple.
By bringing your business an all-in-one Ecommerce store, cart and account, you'll have everything you need to start selling online with your WordPress site.
WP EasyCart lets you configure your inventory to appear in your store in a host of visually pleasing ways, including lists, grids, and even custom solutions. From there, customers can add items to their cart to review, update and complete the checkout process. WP EasyCart lets you configure tax, shipping and payment information all in one solution
And with account information and order updates, your customers can stay engaged with their past orders and the confidence they need to become repeat customers from your Ecommerce store!
By integrating with over 30 payment gateways, WP EasyCart makes it simple for your customers to check out, and for you to get paid into your preferred bank account over your preferred period. And with integration with shipping providers, you can easily streamline your shipping process without having to leave WP EasyCart.
Best Ecommerce Software Developers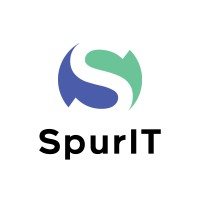 SpurIT brings businesses an all-in-one development solution for Shopify Ecommerce. From development to accessibility to design, SpurIT brings it all together into one great solution for your business to start selling online.
SpurIT takes the time to research your market, understanding what makes a competitive online storefront to attract and engage with your target audience. From there they set up themes, visual content and your product pages, with Q&A testing to ensure the best performance.
From there they ensure your customers have every tool at their disposal to search for your products, including filtering, menu structuring, layouts and collections. Plus, with Google Search Console set up and advanced Ecommerce analytics set up, you'll have the information you need to make informed decisions about your Ecommerce process going forward.
SpurIT also provides your business with the training it needs on how to maintain and update the website, with an additional 15 days of post-launch support and a dedicated account manager to help with any issues you may have.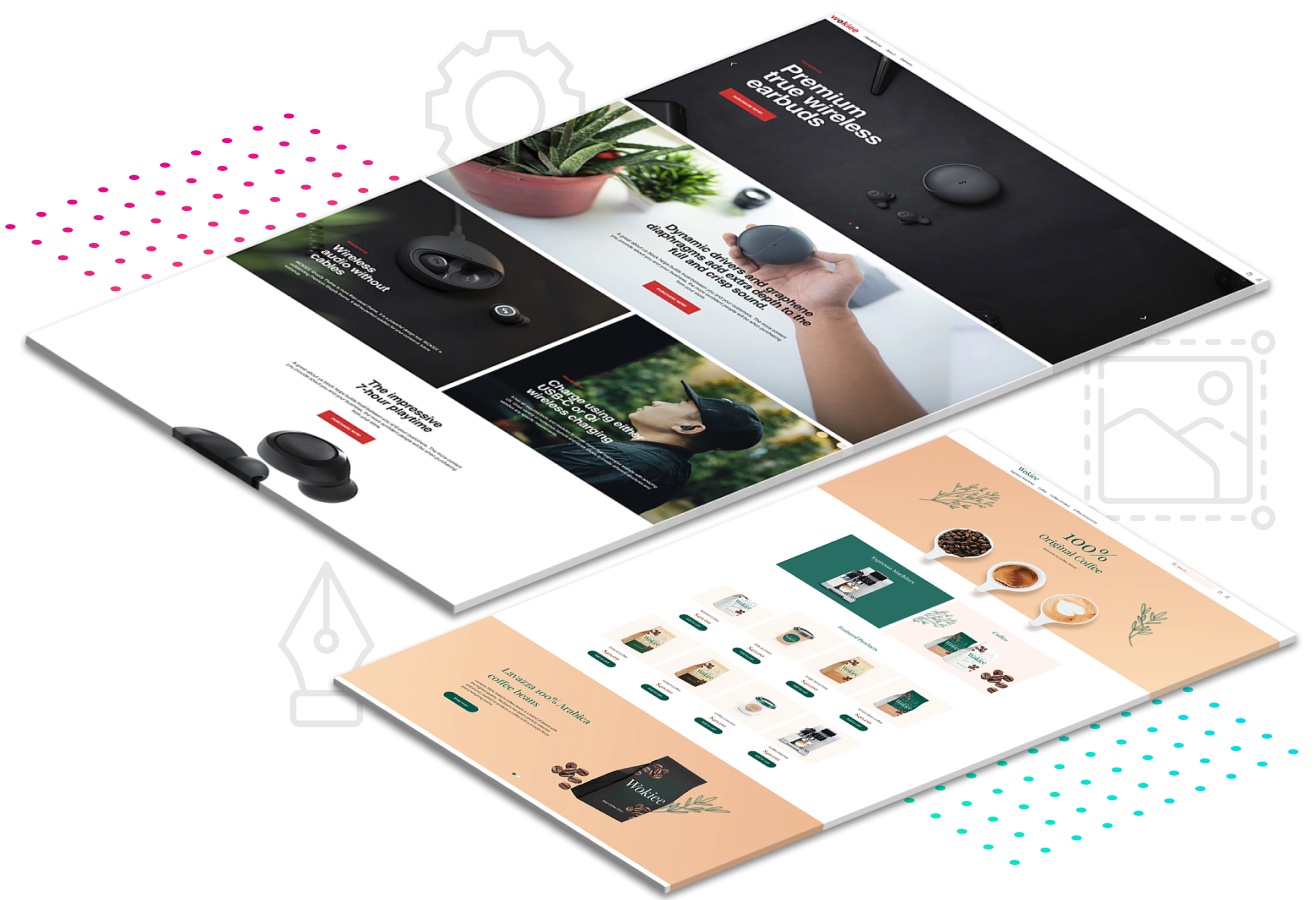 Source: SpurIT

i95Dev brings users a range of development solutions for businesses looking to build a web store based on the Magento platform. With deep industry experience and specialists in Ecommerce and integration, they offer businesses comprehensive web store packages ranging from migration over to Magento, through to full development of omnichannel Ecommerce systems.
i95Dev has 5 distinct steps to its Ecommerce processes. The first is to work with their clients to understand your business goals, and to work with them to define Ecommerce strategies and the design requirements for the solution.
From there, the team builds your user interface, with an emphasis on impactful designs to engage your customers and create a powerful buying experience they'll love. With the interface created, i95Dev then works on developing the back-end, providing transparency over their process and timeline for their clients. With the website built, the team then helps by constructing the integrations your business needs to get the most of out your Ecommerce store, including ERP, POS, CRM, accounting, mobile and social integrations.
With everything almost ready, the testing can begin, with the team delivering a robust Ecommerce shopping solution to give your customers the best experience. And once the website is ready to go live, i95Dev provides your business with 24/7 support to help you stay in control of the Ecommerce process and get the most from your new website.
Source: i95Dev
Should Your Business Use Ecommerce Software?
If you want your business to have an online selling presence, then Ecommerce software is indispensable.
Ecommerce gives your business the capacity to reach customers who wouldn't be able to visit your brick and motor stores and to reach them on the channels they're most engaged with.
Finding the right fit for your business and brand is key though; the best Ecommerce software solutions provide your business with the tools you need to succeed, but you need to know what you want to achieve before you take the plunge.
By knowing the markets you want to target, you can work from the ground up to build the perfect solution. You may only want to sell on your own website, but likewise, you may want to expand your reach over existing marketplaces, and your Ecommerce software should reflect your business goals.
And think about the features you'll need alongside having an amazing web store. You may need integration with your accounting software, or with your warehouses' inventory management software. Each business has its own system for selling and delivering products to customers, so it's vital that your software solutions works with your processes to help you deliver the best buying experience to your customers, while also providing your business with the tools to be as efficient as possible.