When running a small or startup business, it can be hard to keep your accounts completely up to date and in order with all the other duties you and your team are expected to fulfill. Even more so for freelancers and sole traders, who will have to conduct all aspects of their business by themselves.
There's a lot to keep track of: accounts payable, accounts receivable, how your business is performing financially, your expenses, and your tax information. Without a good system to take care of all these aspects, it can become easy for your accounting to fall behind and for data to be missed, which becomes a risk when it comes to ensuring you have the correct tax numbers, and can even pose a legal issue regarding fraud.
But for small businesses and solo operations, the cost of dedicated accounting software can be prohibitively expensive, especially for the feature-rich programs used by large organizations.
The solution? Be smart: use free accounting software that only covers the basic needs your small business has.
Free software exists precisely to fill this niche in the market. If your business scales up into something that requires more powerful software, then there are plenty of fantastic premium accounting products out there to choose from, but while you can take advantage of free accounting software we highly recommend it!
Who Are Free Accounting Software Tools For?
Free accounting software tools are designed for small businesses, sole traders and entrepreneurs who don't have dedicated accountants, but who still need clear accounting to ensure the proper running of their businesses.
Free accounting software tools are also limited in their functionality, which hampers their usefulness for larger businesses that can make use of more in-depth data, tools and time dedicated to accounting, but for businesses that just need the basics, they are the perfect solution.
Generally, very small businesses only need to keep track of a few things: their incoming revenue, their outgoings and expenses, their overall financial situation and ensuring their tax information is correct.
Ensuring your income and outgoing figures are up to date and clear to see is crucial both to the successful running of your business and to ensure you're not accidentally committing fraud by overcharging.
And by having all the necessary paperwork for your transactions, you can ensure there are no nasty tax surprises waiting for you at the end of the tax year.
But perhaps the best part of free accounting software is the time it can save you over having to manually enter all your financial information into spreadsheets and other un-automated accounting systems.
Using dedicated software dramatically reduces the time you and your team need to spend constructing invoices, crunching numbers and tallying costs—by having a program that uses automation you can dramatically reduce the time spent on accounting, while simultaneously eliminating costly human errors.
The Best Free Accounting Software Tools In 2022
Now we've got to grips with the basic benefits of free accounting software, let's take a closer look at the four account software tools our Serchen community has rated the highest.

Price From: Free!
Designed for small business owners, Wave brings you a comprehensive accounting software package with everything you need to keep track of your finances and save time doing it, all for free!
Wave is built around four core features: accounting, invoicing, receipts and payments. Each aspect can be used as a stand-alone tool, but with seamless integration, and being free to use, users can save a lot of time by utilizing the full suite.
Offering a clear interface so you can easily see your cash flow, Wave is built on simplicity and reliability to make sure everything you need to know is accessible without you having to learn overly complicated software.
And when it's time to start invoicing your clients, Wave's invoice builder helps you quickly create professional documents to send to your clients that automatically sync with the Wave accounting platform.
Plus, for a seamless experience, you can integrate with Wave's online payment system to accept credit cards and bank payments. Wave does apply a small charge for each payment, but the rates are competitive, and Wave ensures all payments reach your account in seven business days.
Highlight Features:
Accounting — use Wave's easy-to-understand accounting software to keep track of your business's finances. With your income, expenses, payments and invoices automatically arranged on your dashboard, you'll have a clear real-time view of your cash flow, and a simple breakdown for when it comes time to settle your taxes
Security — Wave keeps your data safe by ensuring bank data connections are read-only and encrypted with 256-bit technology. Certified with PCI Level-1 for taking care of bank and credit card transfers, you won't have to worry about payments being made to you
Accountant-friendly — Wave makes your accounting simple for your accountant by using double-entry accounting software
Invoicing — create and customize professional documents to send to your clients in minutes with the invoice builder, plus with the ability to set up recurring invoices and automatic credit card billing, you can save time with your repeat customers. And when integrated with Wave's accounting platform, your invoices and payments are automatically synced, saving you manual entry time
Mobile app — keep track of your accounts and send invoices on the go with Wave's mobile apps, plus receive notifications about when your invoices are viewed and paid, or set up invoice reminders to let Wave chase up those payments for you
Payments — use Wave's online payment system to speed up your invoicing process. With a 'pay now' button, customers can quickly transfer payments to your account within seven business days
What our community says about Wave Accounting:
Michael — "Perfect for the entry–level startup, very powerful software that's a cinch to use. You can't beat a free product that gives you professional results. Exceeded my expectations from the start and I am very satisfied with my continued use."
Sadie — "100% free, and easy to use. Love, love, love it!"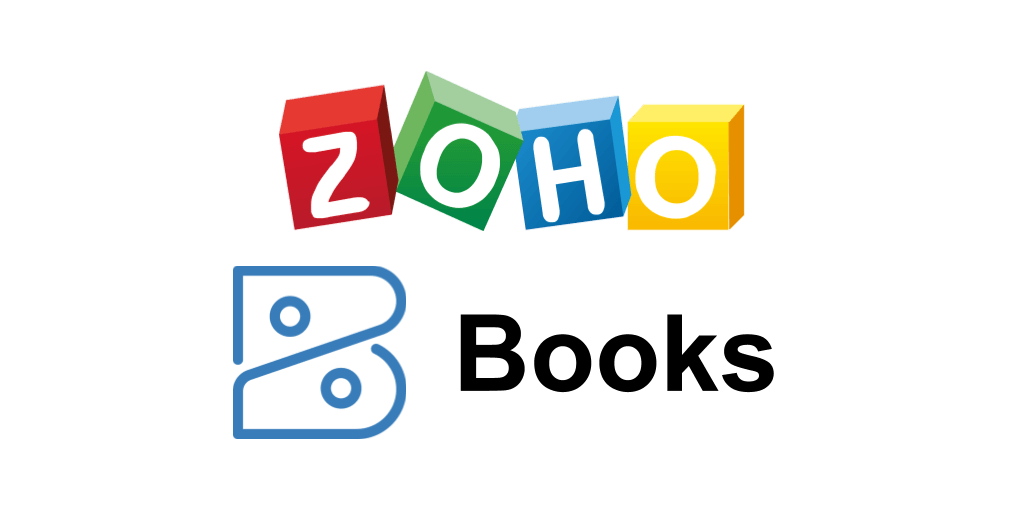 Price From: Free!
As you might expect from a Zoho product, Zoho Books brings you an excellent set of tools for taking care of all your accounting needs.
Rather than keeping accounting to the periphery, Zoho Books aims to give users all the tools they need to make accounting a core part of their business, meaning that scaling with Zoho Books as your business grows is simple.
Zoho Books has all the usual features you'd expect from account software, from keeping track of your invoices, income, expenses and payments, but it has a host of other great features you can use to simplify your workflow and save time.
With handy extra features like a client portal, bill generation, bank statement importing, project timesheets and inventory management, Zoho Books is designed to integrate with other software and parts of your business, helping you eliminate the siloing of information and keep all aspects of your business streamlined and in the know.
Highlight Features:
Estimates and invoices — customize from professionally designed templates to create fantastic-looking estimates and invoices, and auto-populate with contact and deal information to create the documents you need in minutes
Expenses — keep track of your expenses and accounts payable with the dedicated outlay dashboard. Upload receipts, bills and credit notes to track expenses, and automate your recurring payments to make sure you're staying on top of your spending
Banking — reconcile your bank accounts with your business finances by connecting and importing your Paypal and bank accounts to automatically filter and categorize your transactions and payments so you can keep an eye on your cash flow
Projects — stay on top of your billable hours by using Zoho Books to log your time, plus record your expenses and build invoices based on your data
Online payment — connect Zoho Books with multiple online payment gateways to ensure quick and easy payments from your customers. You can also set up recurring invoices and automated reminders to save your team time spent doing admin work
Reporting — gain valuable insights into your cash flow numbers using the reporting dashboard, and use your data to make informed decisions about how your business should operate
Workflow automation — use Zoho Books to automate the busy work of repetitive admin and remove the chance of human error
Mobile app — do your accounting on the go with apps for Android and iOS

Price From: Free!
Sunrise brings users an easy-to-understand accounting platform designed to minimize the time you spend on your bookkeeping while still providing you with all the data and features you need to keep your accounts in check.
With clever integrations, you can use Sunrise to track your expenses and income, and even manage your payroll and tax. You still get all the helpful features you'll need to keep your accounting up to date and to create invoices, plus financial reports to understand your cash flow.
Businesses looking to scale quickly may want to look elsewhere, but if you're looking for a lightweight accounting platform for your small business or solo venture, Sunrise makes an excellent choice and gives you all the tools you need to fulfill your accounting needs with zero outlay.
Highlight Features:
Estimates and invoices — quickly create professional quotes and estimates with the Sunrise document builder, and convert them into invoices with just one click once it's been approved
Reporting — understand the health of your business and gain insights into your next decisions with accounting data on your KPIs via Sunrise's accounting dashboard
Cash flow tracking — link your bank account to Sunrise and watch as it automatically categorizes your income and expenses for you to follow
Discounts and refunds — add discounts to your invoices and even manage your refunds and returns through Sunrise with zero hassle
Online payments — use Sunrise's online payment system to quickly and securely receive your invoice payments from customers (note that there is a fee for each transaction through Sunrise's online system)
Tax — save yourself time by giving your accountant access to Sunrise so they can quickly and easily understand your tax information
Security — Sunrise has your data backed up and encrypted over multiple data centers
What our community says about Sunrise:
Tone — "Very affordable, I use the Sunrise software for my at–home business and it cuts out the extra costs of having a bookkeeper, this saves me so much money, thank you."
Tobias — "I use Sunrise in my company where I produce commercials and other types of video clips. I love it a lot because it makes me use very little time on accounting, and more time on earning money. Sunrise is very easy to use and extremely intuitive. I recommend it!"
Jacob — "Very affordable and super user-friendly. Good, fast and accurate support, lots of add-ons. Straightforward without being showy!"
Mybooks (by Zetran Corporation)

Price From: Free!
MyBooks is accounting software designed for seamless integration between Android mobile devices and the web, so you can stay on top of your accounting no matter where you are.
With a focus on simplicity and ensuring a full accounting experience regardless of whether you're using mobile or web, myBooks is set up so you can hit the ground running and understand your business finances.
Control all your income and expenses via the easy-to-use dashboard, create professional invoices, and even keep track of your inventory all from your phone or the web!
Highlight Features:
Security — ensure your data and payments are safe and secure with myBooks with its bank-grade security
Invoice builder — use myBooks' invoice templates to populate and customize your own invoices with a single click. Create all your quotations, estimates, payment receipts and invoices all from one place
Inventory management — keep track of your stock with inventory myBooks' inventory management features
Clear dashboard — understand and track your profit and loss at a glance from the myBooks dashboard, and easily dive into specific invoices and payments with a single click
Live chat support — if you're having any issues, the myBooks team a ready to help with professionally trained support engineers over live chat
Mobile app — retain the full functionality of the myBooks software on the go with the mobile app for Android, and have it sync automatically with your web-based software
What our community says about myBooks:
John — "myBooks is the best bookkeeping software. All features are available with the cheaper price. My experience with myBooks excited and I recommend this for your small business and it is also useful for freelancers to send invoices to their customers."
Robert — "myBooks accounting software is one of the best online accounting software tools in the US market. It has fulfilled my business accounting needs. Wonderful bookkeeping software for your business."
Mitchell — "Excellent software for your small business. I Love working with mybooks accounting software"
Choosing The Best Free Accounting Software For Your Business
When it comes to choosing the best free accounting software for your business, it's important to think about whether you intend your business to scale up. For freelancers and sole traders, getting a solution that's designed to integrate with a larger business system might not be right, but a lighter-weight accounting software that takes care of the essentials could be perfect.
Likewise, startups looking to scale might soon find themselves outstripping software designed for individuals and very small businesses, so solutions that offer the flexibility to grow with you and integrate with other systems may be the best solution.
Regardless of your situation, if you don't have the budget or need for premium accounting products, you don't have to settle for time-consuming and difficult bookkeeping. Free software saves you time and makes understanding your business cash flow easy, and can be a life-saver when it comes to understanding your tax commitments.