If you're looking to keep your pipeline topped up with new and engaged leads, then you'll want to have the most effective marketing solution you can.
Sales reps can only work with what they have in the pipeline, so it's important to keep it full to the brim with prospects so they can work their magic and bring in the revenue.
A great way for your marketing team to boost their results is to integrate their email marketing software within your CRM software.
Why Integrate Marketing With Your CRM?
Like with any good integration, bringing your email marketing into your CRM helps streamline your workflow.
Importing data to and from your CRM helps speed up a variety of tasks, and keeps both your sales and marketing teams in the loop.
Plus, using integrated software with your CRM unlocks some powerful automation features that you can use to set up highly effective marketing campaigns that boost not only your open rates but your lead conversion too.
In this guide we'll be looking at some of the highest-rated stand-alone email marketing programs for CRM integration our users have reviewed on Serchen.
The 5 Best-Rated Marketing Tools in 2022
First of all let's look at some of the best-rated email marketing tools on Serchen, all of which are stand-alone programs ready to be integrated into your existing CRM, perfect if you already have a CRM you're happy with but want to extend its functionality.

Prices From: Pay-as-you-go from €1.73 per month
eSputnik is a comprehensive multichannel marketing platform that boasts the ability to bring all your communication channels together within one system.
We'll be focusing on email marketing here, but readers may be interested in eSputnik's ability to sync to SMS, Viber and more.
Prices are scalable depending on the number of emails you intend to send to your leads, and eSputnik offers a free trial of 2,500 emails after registration.
Designed to be integrated with websites and via Zapier, eSputnik works hand-in-hand with CRMs to help build your email marketing campaigns.
Highlight Features:
Email editor — built for convenience, the eSputnik drag and drop editor helps you build engaging newsletter content from over 100 content blocks, and has an added HTML editor for more experienced users
Email manager — the entire process of importing contacts, selecting a template and launching your campaign can be done in just a few minutes. No need for developers or designers, the whole process is designed to be easy
Data migration — Easily move your data over from your contact database into eSputnik, as well as quick reproduce workflows to speed up onboarding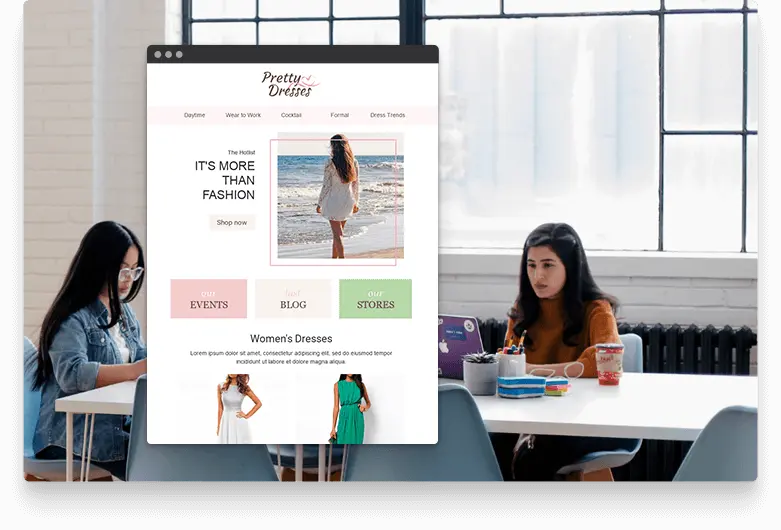 What our community says about eSputnik:
Lori — "I use eSputnik to send personalized emails on a weekly basis. Great analytics, very easy to use. For now, I use a free version, it is really good, with reasonable limits for the price. Planning to move into the pay plans soon."
Evans — "Usable drag'n'drop editor and adaptive templates are simple to customize. The interface is easy to use."
Lewis — "Great to get a nice newsletter out to our clients on a monthly basis. Will recommend!"

Prices start from: free!
Sender promises to bring enterprise-level email and eCommerce marketing to smaller businesses for an affordable price tag and with improved ease of use.
Designed to be integrated via Zapier to contact databases, it makes a simple addition to any CRM.
And with their free plan offering up to 15,000 emails per month and up to 2,500 subscribers, it's great tool for users looking to experiment with powerful email creation software.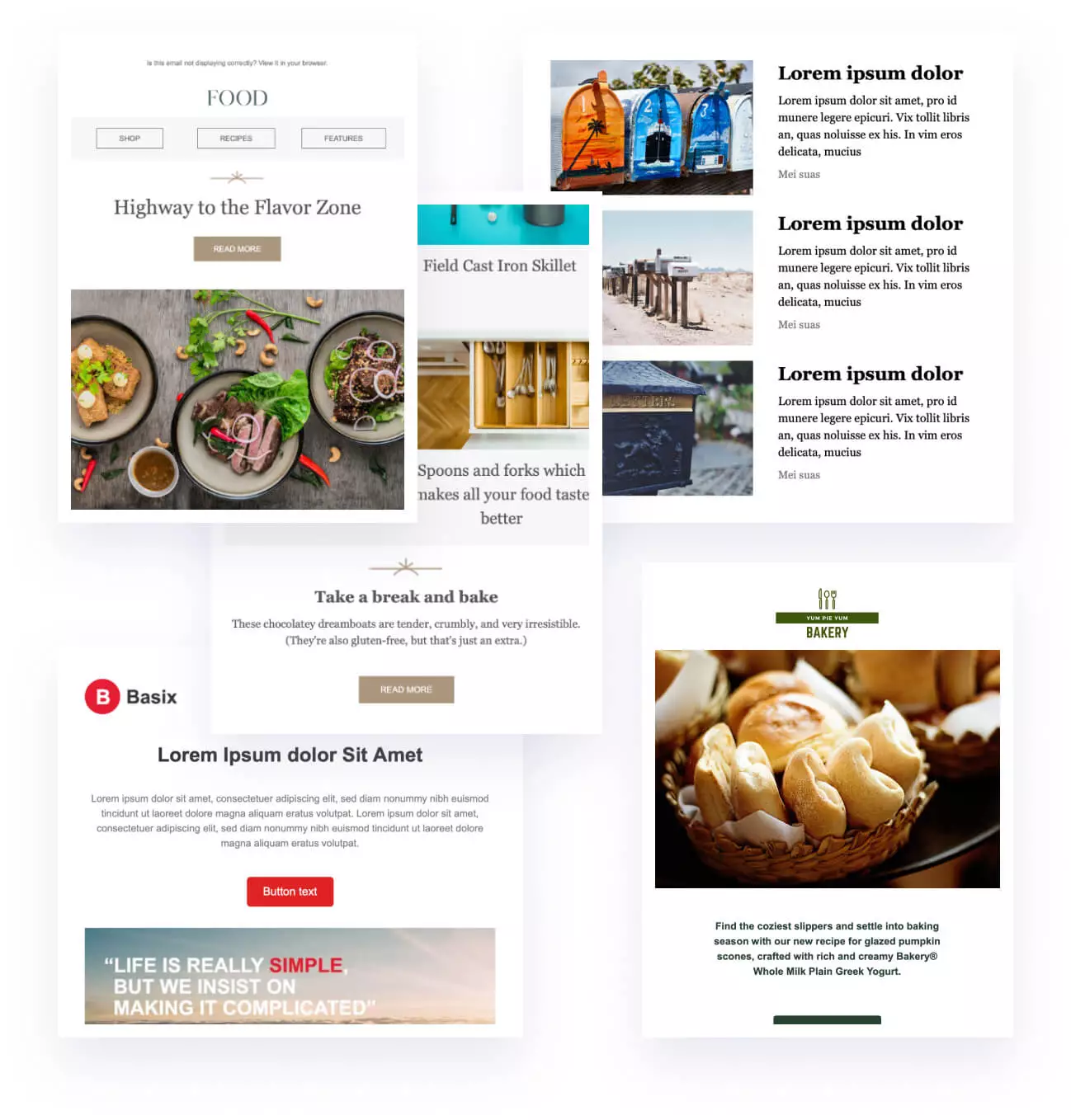 Highlight Features:
Email editor — Sender's drag and drop builder and professionally designed email templates mean users can quickly create professional emails within minutes without needing any coding expertise. They also have a custom HTML editor if you do have coding expertise
Email workflows — save time and increase profits by using automation to control your email marketing. Give each of your contacts the personalized experience by creating workflows that send messages based on triggers, eliminating the need to perform repetitive tasks
Personalized customer journeys — create email templates for every step of your customers' purchasing journeys, including welcome emails, purchase follow-ups and even birthday emails. And by automating your delivery, you'll never have to manually send email again!
Reports — easy-to-read email analytics means you'll have all the data at your fingertips to create even more effective email campaigns
Popups and forms — choose from a library of beautiful forms and popups to engage your leads and keep them interested
What our community says about Sender:
David — "These guys are doing an awesome job. I made my additional activity as a freelancer into a full-time job for myself. It's so easy to reach new clients using Sender.net. Thank you!"
Steven — "Love Sender for their dedication to help in any situation. Also, compared with other email marketing services they have reasonable prices"
Lucy — "I sincerely believe that Sender are one of the best in its services. They have useful tools to manage e-mails which is easy to understand. I have to send lots of e-mails and newsletters in our community weekly so this made my work way more efficient than it used to be."

Prices start from: free!
Marketing itself as the easiest to use platform for email marketing, DirectIQ works for businesses of all sizes and listens to what its users have to say when adding new features.
With built-in integration to several eCommerce and CRM tools, it's designed to work seamlessly with you on your quest for more effective marketing campaigns.
Plus, with a free option that's only capped at 1,000 contacts and a 6,000 email send limit, it's a great fit for smaller businesses looking to get into more professional email marketing without breaking the bank.
Highlight Features:
Email editor — A huge range of free templates with drag and drop functionality means making professional and engaging emails is easier than ever. You can also choose from templates 100% compatible with smartphones and tablets
Segmented email campaigns — set targeted email campaigns to boost the effectiveness of your marketing
Social media integration — as well as integrating with your CRM, DirectIQ also links up to your social media channels to boost your email marketing
Reports — clear and in-depth marketing reports mean you can track the most valuable insights into your campaigns, and plan for even better future success
What our community says about DirectIQ:
Alex — "I really like it. It is simple and effective, and took a very short time to get comfortable with"
Chad — "DirectIQ is both super simple and very efficient. I highly recommend it to everyone – but in particular, to people that are just beginning to dip their feet into the email marketing waters. I say that because of its simplicity, I don't feel bogged down by the interface, which makes for a much more comfortable experience than I've had with other platforms/sites"
Alexandru — "I'm thinking about starting a newsletter, so it's nice knowing that the DirectIQ support staff is available 24/7 to help me whenever I need… Their description says that they cater to small to medium-size businesses, and you can really tell how important it is to them to build and maintain relationships with their customers, just a really pleasant customer support experience overall. And, for someone like me that's just starting out, their 'Email Marketing News' blog is really helpful."

Prices start from: $9.99 per month
Aimed at small businesses and non-profits, Constant Contact brings users all the digital marketing tools they need to get great results.
With their entry-level plan starting at $9.99 a month, users get access to a host of powerful features to boost their email marketing game. There's also a free trial for users wanting to try before they buy.
And with over 350 dedicated integrations, Constant Contact works with your existing software suite and CRM to streamline and simplify your team's workflow.
Highlight Features:
Email editor — customize any of the hundreds of available email templates to create unique and compelling campaigns. The drag and drop editor eliminates the need for coding know-how
Marketing automation — send targeted emails to leads based on your criteria, including welcome emails, drip campaigns and more. You can even create forms and listing building tools to find new leads for your pipeline
A/B testing — Ensure you're using the best subject line strategy by utilizing A/B testing to determine which of your emails are getting the best open rates
Social media — link up to Facebook, Instagram, LinkedIn and Twitter to boost the reach of your posts
Reporting — real-time reporting means you can keep your finger on the pulse of your marketing campaigns and see exactly what's working best for your email marketing process
Award-winning support — Live phone and chat support means that any issues you have can be quickly resolved, letting you get back to doing what you do best
Malang — "Creating a newsletter template for a website is very easy and the integration part is also too smooth. It provides a free trial where we can send up to 100 emails which is very good as initially for exploring this trial will be very useful. We are using Constant Contact for organizing email marketing campaigns and we are generating leads through Facebook by making facebook signup forms. This really helped our business to drive more sales."


Prices start from: free!
Designed to deliver a simple to use but powerful core feature set, Benchmark offers users the opportunity to boost their effectiveness at sending personalized email at scale.
Integrating with a whopping 1500+ services, you can be sure that Benchmark will be the perfect complement to your CRM software, and whatever else you're using in your software stack!
And with their entry-level tier being free (capping is applied at 250 emails per month), Benchmark is a great tool for those looking to dip a toe into the pool of email marketing software to see what it can do for them.
Highlight Features:
Email editor — Benchmark's drag and drop email builder means you can adapt any of their pre-built templates to suit your particular need. With added photo editing functionality and color scheme palette, as well as HTML editor and RSS emails, it's easy to build your perfect email
A/B testing — determine which marketing strategy works best for you by A/B testing a host of variables, including subject line and delivery time with data reports for your tests
Marketing automation — pre-plan your email campaign workflow and automate responses, letting Benchmark do the busywork of filling in templates and sending emails while you get on with creating your marketing masterpieces
Lead generation — build lists of new leads with popups, landing pages and embeddable forms to connect with new customers when they're looking to buy
Reporting — grow the power of your email campaigns by using in-depth data on A/B testing, inbox checking, social media and geo-tracking performance
What our community says about Benchmark:
Noel — "Excellent customer service right from the get-go. I like that Benchmark is clean-looking and easy to navigate. You can create an email in no time. I like the email templates."
Should You Integrate Your CRM With Email Marketing Software?
If you're looking to improve your email marketing workflow and effectiveness, then integrating one of our best-rated email marketing software suites with your CRM is a recipe for success.
Email marketing software is built with incredible tools you'll want to have to improve your email marketing campaigns, from creating professional-looking designs to understanding the reach of your campaigns.
And by integrating your email marketing with your CRM, you'll be able to keep the leads in your pipeline engaged and progressing on their journey towards making a purchase, while also generating new prospects with some of the great lead-generation tools these packages provide.
With so many amazing and highly-rated affordable and free programs on the market, there's no reason not to stay one step ahead of the competition and trial integrated marketing for yourself.
It's never been easier to build such fully featured software into your business, so why not embrace it?