Car dealerships depend a lot on customer relationships, not only to help boost customer sales, but because often sales are accompanied by providing quotes for part exchanges and other custom pricing options that depend on what customers want, and what they have to offer.
In the modern digital age, business software has evolved to provide fantastic software solutions for core processes, with features designed to ease common pain points, and the automotive industry is no different.
In this article, we'll be looking at the best automotive CRM software for car dealers who want to streamline their sales process and make the most of every opportunity that comes their way.
We'll be basing our recommendations on the reviews and ratings left by the Serchen community, to provide you with the best automotive CRM software for car dealers on the market today.
Do Car Dealerships Use CRM?
In today's digital world, auto dealerships looking to make the most of their sales opportunities will want to make use of Customer Relationship Management (CRM) software. Making the decision to not adopt an automotive CRM system is to both leave money on the table and make your sales team's life harder.
The customer journey for vehicle sales has dramatically changed in the last decade, with internet-based searches providing a wide range of options for leads without them having to visit dealerships in person and internet-based communications such as messenger tools allowing leads and businesses to correspond instantly without having to meet in person.
The result of this is that dealership CRM software makes an excellent addition to assist your customers' modern buying journeys.
Integration with communications software, a comprehensive history of your conversations with customers stored in your CRM, the ability to provide quotes over the web, and the tools to make sure you capture all your leads coming in through new channels means no opportunities fall through the cracks.
And it doesn't matter what size your business is. From the smallest dealership to the largest national chain, dealership CRM tools help to optimize sales and ensure you provide the highest level of professionalism to your leads and customers.
What is CRM in an auto dealership?
Customer relationship management in an auto dealership is the process by which you guide your leads into a sale, which includes all the sales and marketing strategies and activities your teams use to encourage new customers into your sales pipeline, and existing leads into a sale.
Fortunately for automotive dealerships, there are CRM tools designed specifically for the industry, which provide a more tailored experience than generic CRMs.
CRM software in the auto industry is generally designed to integrate with dealer management systems (DMS), which helps centralize a business's customer information and facilitate the smooth flow of information between your sales department and other departments, such as inventory management and accounting.
What does automotive CRM do?
Let's take a look at some of the most important features automotive Customer Relationship Management brings to businesses. If you're interested in a more thorough look at how CRM can be a massive boon for your business, then check out our guide to the best CRM for small business.
Lead management
Keeping track of all your incoming and existing leads is one of the primary functions of CRM software.
Whether your leads come from marketing campaigns, online communications, phone calls, or walk-ins, your CRM system with bring them all together and give you the tools you need to make sure all your opportunities are followed up with as they progress toward a sale.
Centralized contact information and communications
When working as a team in a sales environment, it's critical that information about your leads and customers is easily accessible to all reps, and that information is kept up to date.
Without a centralized system, you risk siloing important information about your leads and letting opportunities go to waste.
Real-time updates
With CRM software, you'll have real-time updates to your customer information, and instant access for all your sales team, so that team members can quickly find the information they need to perform their tasks and close sales.
Analytics and reporting
As you bring leads into your CRM platform and progress them towards a deal, all the information you enter and activities you perform can be collected by your CRM to provide detailed analytics about how successful your sales process is, and where you can make improvements.
Reporting features make it possible for teams to make surgical changes to their processes and act with insight when it comes to making important decisions.
What types of software do car dealerships use?
Car dealerships usually focus their software around a DMS, which centralizes all a business's information around the day-to-day management of the dealership.
Dealership management systems usually contain software that helps cover all the vital processes auto businesses need, such as finance, sales, workshop, parts, inventory, and administrative functions, though software, such as CRMs, can be stand-alone products that integrate with other DMS tools.
Which CRM software is best for a small car dealership?
For small dealerships, stand-alone CRM software can be the best choice, as it allows them to build up their software options without having to commit to a larger, costly DMS.
However, as these tools are designed to integrate with DMS tools, integrating them when a business upgrades to a DMS system is still a possibility, alleviating the need to migrate to a different CRM.
The Best Automotive CRM Software for Car Dealers
Now we've got a better idea about what Customer Relationship Management software can do for your automotive business, let's look at the best automotive CRM software on the market today, as rated and reviewed by our Serchen community.
Custom pricing model
free demo available
AutoRaptor is a stand-alone web-based automotive CRM software tool with a focus on organizing leads, automation, marketing, and insight reporting.
AutoRaptor is designed to work over a range of devices, which means reps aren't tied to their desks when using the CRM.
This means they can respond to customers wherever they are, so opportunities can be seized as soon as they arise. Plus, with license and VIN scanning from mobile devices straight to the CRM, reps can save time and keep customers engaged while still making records of all the necessary information.
And with email and SMS communications centralized within AutoRaptor, reps can reach customers on their preferred platform, while still providing all the customized messages, photos,m and offers needed to make sales. AutoRaptor records all your conversations with customers, so you have a single source of truth for your reps to work off.
And by using a centralized system, your business can consolidate all your incoming leads from your lead generation sources into one system, so that no lead gets overlooked.
With search, sorting, and filtering for your leads, as well as notifications about lead progress and sales activity records, users have full visibility of their prospects, and with a round-robin feature, all leads can be distributed equally to maximize sales rep efficiency.
AutoRaptor also brings businesses automation workflows to improve your sales team's efficiency. By allowing users to customize their sales process, set up daily work plans, and set up retention communication campaigns, automation removes the time spent on repetitive tasks and ensures no leads fall through the cracks.
Key Features:
Centralized sales platform
With customer contact and deal information, communications, and sales activities all centralized within AutoRaptor CRM, sales teams won't ever have to worry about siloed or outdated information.
Integrated Communications
Bringing SMS, email, and phone communication channels into one place, reps no longer need to leave the CRM to reach out to customers with targeted and personalized communications to progress leads toward sales.
Automation
Customize the sales process for your business, use daily work plans, craft automated email and SMS campaigns, and record all of your sales activities without having to go through the mundane and repetitive process every time, thanks to AutoRaptor's automation features.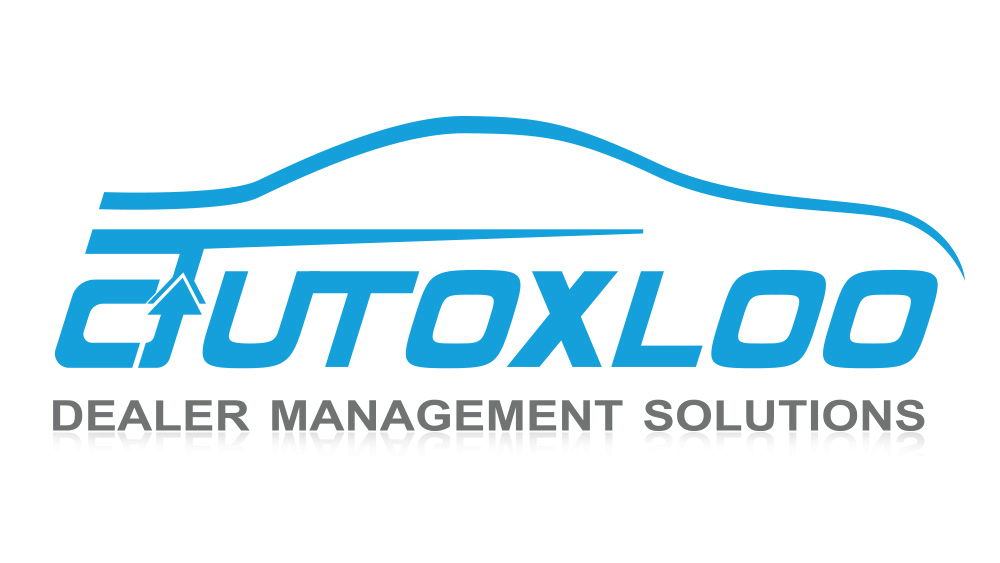 Price on contact
Demo Available
AutoXloo's automotive CRM system is part of their suite of software for automotive businesses, that can be used as a stand-alone tool or integrated into their DMS, or third-party DMS tools.
With an intuitive interface, the AutoXloo CRM makes a great choice for businesses that want a range of powerful features, but who don't want usability to suffer.
Designed to work with desktops, tablets, and smartphones, AutoXloo CRM is at your sales team's fingertips whenever it needs it.
And with a range of great integrations, including Microsoft Outlook, Google Maps, chat systems, WhatsApp, Cars.com, and Autotrader.com, bringing together all your tools into one place makes streamlining workflows a breeze.
AutoXloo CRM centralizes all your calls, email, SMS, live chat, and voicemail communications into one platform, so you can conduct marketing campaigns, and well as track your conversations with leads and the sales activities around those communications for data analysis.
Plus, with round-robin, cyclical, simultaneous, or basic call routing, your reps can work with the strategy that works best for them, all from their computer screen.
The AutoXloo CRM lead management system centralizes all your leads into one platform for your reps to work on, from web landing pages to other sales channels.
With importing and exporting features, as well as mass updating, activity history, and searching features, it's easy to stay in control of your leads.
Key Features:
Centralized communications
Bring all your communication channels into your CRM with AutoXloo. With support for messaging apps, WhatsApp, email, SMS, live chat, and an extensive call center system, you can record your communications, set up automated campaigns, and learn valuable insights from your sales activities.
Lead Management
Bring in leads from all your sales channels into the AutoXloo CRM database to centralize your sales opportunities, providing your sales team with a single source of truth to work from, and use a range of powerful features to add and customize your lead interface.
Integrations
Integrate AutoXloo CRM with a range of useful software, including WhatsApp, Microsoft 365, Google Maps, and more.
Pricing upon request
demo available
VinSolutions offers a range of software solutions for automobile dealers, one of which is an automotive CRM.
What makes their CRM stand out from the crowd is the regular consultations you get as part of the package with a dedicated performance manager with automotive retail experience to help drive success for your business.
The VinSolutions CRM also makes flexibility one of its cornerstones, so that as your sales processes refine and evolve, you can make the changes you need within your CRM without the changes affecting your existing tasks and leads.
And with integrations with Cox Automotive products, Dealer.com, Xtime, vAuto, Autotrader, Dealertrack DMS, and Kelley Blue Book, you can create a CRM database that pulls information from your other software solutions and turn that data into valuable insights for your business.
But Connect CRM also provides all the other vital CRM features your business needs to succeed.
With a fully linked mobile app, users can access their CRM wherever they are to speed up the workflow, and with customizable sales reporting, businesses can see how their sales processes are performing and make data-driven improvements to boost sales.
Connect CRM also integrates with the other VinSolutions products, such as their automated marketing suite, document library, call tracking, and data appending tools, so that users can add the features they need to build out their sales process.
Key Features:
Dedicated Performance Manager
Get help optimizing your CRM and sales process for your business's unique needs with a dedicated advisor with automotive retail experience.
Built for flexibility
Refine and customize your sales processes over time without having to worry about conflicts or lost leads in your digital system
Integrations
Integrate Connect CRM with a range of external tools to boost your functionality and improve your insights.
Pricing on request
demo available
V12Software pride its automotive CRM solution on its ease of use and the flexibility of automation it provides.
Firstly, V12Software's CRM makes a great choice for businesses that use a range of online marketplaces and platforms to sell cars, as it centralizes leads from Facebook Marketplace, Craigslist, AutoTrader, Cargurus, Cars.com, TrueCar, Kijiji, Offerup, eBay Motors, Hemmings and more!
The software also puts a focus on making organization and scheduling quick and easy, allowing users to book meetings and test drives, schedule tasks, take notes for individual leads, and automate reminders by email and SMS, which means your reps spend less time doing admin, and more time working with customers.
And with an in-depth analytics reporting system, V12Software gives businesses the power to monitor every aspect of their sales processes to understand what's working, what needs tweaking, how the business is growing, as well as a range of other useful KPIs.
V12Software lets reps stay up to date with leads with a centralized platform that assigns leads using round-robin or manual modes, sending out email and SMS notifications when a new lead enters the system.
Key Features:
Lead generation integration
Integrate your online selling platform and marketplace solutions so that new leads from these channels are automatically added to your CRM.
Advanced reporting
Monitor every aspect of your sales process and find the key insights needed to take your revenue and growth to the next level.
Lead management tools
Use lead routing tools to ensure leads get to the right reps and make sure no one falls through the cracks with email and SMS notifications when a new lead enters the system.
Elead by CDK
Price upon request
demo available
Elead by CDK brings users an automotive CRM solution that promises to provide a selling platform for buyers from a range of sales channels, from walk-ins to internet-based customers.
By centralizing your communications, Elead lets reps communicate with buyers through their CRM over email, phone, and SMS, as well as booking demos and meetings for physical visits.
This means less time making sure you've checked all your communication channels for new leads, and more time chasing up opportunities while the leads are hot.
And with the centralized platform, users can compile customer information on their CRM to provide a complete view of each lead and tailor the sales process to each for improved closing rates.
Elead also has a host of features you'd expect from a quality automotive CRM tool.
From scheduled follow-up tasks, sales quoting, a credit app, and an eBrochure, you can make the most of your sales team's time to spend as much as possible with customers, and as little as possible on admin.
Key Features:
Centralized communications
Bring all your communications and sales channels together so that no matter which communication media your customers prefer, you can reach them there.
360-degree custom profile
Compile your lead information in your CRM to create a complete view of each lead, allowing reps to personalize the buying experience.
Price upon request
Demo available
Winning the 2021 Dealers' Choice Diamond Award for CRM, ProMax CRM makes an excellent choice for auto businesses looking to boost growth and sales results.
Plus, it integrates with the rest of the ProMax suite of tools, so businesses can expand their software stack with whichever tools they need.
The ProMax team understands that automotive software can get complicated fast, and so part of its mission was to create an automotive CRM that simplifies your processes while boosting sales and revenue.
ProMax CRM can be used from a desktop, tablet, or mobile device, giving reps the freedom to be away from their desks and still use their CRM.
And with a centralized lead management system, every rep with access to the CRM can use it to update customer information in real time.
ProMax CRM is also a certified lead management provider for all major OEMs, which means leads are sent directly to your system for accurate tracking and response time, and with customizable lead activity monitoring and reporting, you can track your reps' performance managing your leads.
Plus, with automatic lead notifications and alerts, you can make sure new leads don't slip through the cracks.
ProMax CRM also includes email campaign features, which allow users to create custom lists from their customer database and use them for targeted email campaigns.
The software comes with a selection of professional templates that can be customized to fit your message, and also includes an HTML editor for those with coding skills.
With advanced analytics to track your email campaign success, ROI tracking to determine your marketing's financial success, and A/B testing to ensure your emails have the best chance of success, the email marketing features give businesses everything they need to appeal to a range of buyer personas.
ProMax CRM also allows users to send text messages to customers from their CRM, as well as add SMS messaging to their scheduling and follow-up activities.
The daily workplan feature provides your sales team with everything they need to stay in touch with your customers through scheduling and to-do lists that ensures nothing gets missed.
And, with an inventory module that integrates with nearly all DMS systems, users can accurately manage, optimize, market, and analyze their inventory and related expenses.
The E-brochure feature makes it easy to market your existing inventory to your customers in just a few seconds with a professional document that has much better results than a standard email response.
Key Features:
Certified OEM lead manager
ProMax CRM's certified lead management system means OEM leads are sent directly to your system, and with a centralized platform for all of your leads and their information, you can set up all your lead sources and assign different staff to them, create auto-responder options, eliminate duplicate records, and create notifications and alerts for new leads and activities.
Email Marketing Center
Create email campaigns from pre-designed, customizable templates in minutes, track your marketing success and ROI with analytics, and use A/B testing to determine your most powerful messages.
Integrated inventory module
Accurately manage your inventory and expenses from your CRM, with automatic VIN decoding, custom reporting, and integration with third-party selling sites and nearly all DMS tools.
Choosing a CRM For the Car Dealership Industry
When it comes down to choosing the best automotive CRM for your car dealership, it's important to remember that there is no one best solution, and the trick is to find the best solution for your business.
Focus on the features your business needs to complement its sales workflow and make sure the solution you choose integrates with the existing systems you have in place and may want in the future.