You could have the best product in the world, but if your target audience doesn't know about it then you can't make sales, no matter the benefits your product could bring.
The way you get the word out about your brand and the killer products you make is through marketing. With the advent of social media and mobile devices, the channels through which you can reach your audience with marketing have risen dramatically, and taking advantage of them to reach your target audience is key to communicating the presence and benefits of your product with your consumers.
But developing your marketing strategies and building them from the ground up can take a huge amount of resources, and failing to promote a slick, professional image in your marketing materials can hurt your brand and turn off potential customers.
In this post, we'll be looking at specialized marketing automation software tools that are designed to improve your marketing automation efforts in ways that may not apply to all businesses but can be extremely beneficial to organizations that can implement these marketing automation tools into their workflows.
If you're interested in the other great cloud-based software that can help your marketing automation efforts, then check out our other great Marketing Automation Software Reviews!
3 Amazing Specialized Marketing Automation Tools To Engage Your Prospects
As usual, all our recommendations in this post are from our highest-rated marketing automation software reviews provided by our Serchen community of real-world users so you can make informed decisions about the best marketing automation tools on the market today.

Price From: Free! (free trial for paid products available)
First, let's take a look at Onmisend, an email and SMS automation service designed specifically for eCommerce platforms to maximize their marketing potential while saving time and money by eliminating busy work through clever automation.
With a mission statement to combine both power and ease for businesses looking to automate their marketing activities, Omnisend helps you do away with complicated and cumbersome software by providing the same powerful features but with more accessibility.
Perhaps what sets Omnisend most apart from the competition is the way it uses both email and SMS together in your marketing campaigns. By using both systems, you can engage your shoppers across platforms with personalized content using customizable templates, so, for example, if your email about an abandoned shopping cart isn't opened, an SMS message can be sent instead, which can lead to a conversion rate of 47.7% when combining your SMS with email.
Omnisend lets you schedule your marketing automation campaigns with a clever and simple customizable workflow that permits you to trigger responses based on a wide range of actions and buyer behaviors, meaning you can set it up once and let it get on with automating your marketing communications at exactly the right time without you having to lift a finger.
And thanks to Omnisend, it's easier than ever to segment your audience by buying behavior, so that you can reach each group with the campaign you know is most likely to result in a sale. With real-time updating and built-in segments, you can let Omnisend take care of the filtering while you reach them with the right message at the right time.
Highlight Features:
Built for eCommerce — designed to integrate with your eCommerce shopping platform (including Shopify, WooCommerce, Wix and more) with a single click, Omnisend works with your platform to gather data on your buyer behaviors and use it to trigger automations and segment your customers
Email and SMS — reach your audience over both email and SMS communication channels to boost your chances of making a sale and engaging your customers for longer
Automated workflows — build your own marketing campaign workflows to include both email and SMS, based on buyer behaviors and triggers, and use customizable filtering and delay times to make sure your messages go to the right people at the right time to bring in more sales
Customer segmentation — break your customer profiles down into segments that reflect their buying behaviors, and use this information to target them with specific messages to boost their engagement and chance at conversion.
What our community says about Omnisend:
Lindsy — "Good app. I would never consider paying for email marketing again. I had some minor issues with installing, but client support did a great job and now we enjoy free email marketing."
Ian — "Very simple to use. It has full integration with Shopify (we use this platform). Installing and sending the first email took only about 3 minutes. Good client support. Answered all my questions very fast."
Lilly — "Our new Shopify website desperately needed a good Newsletter, when we looked at other third-party products it was just a lot of work and hassle just to get a newsletter out. Omnisend is a simple, clean, and free solution. It is easy to install, simple enough to understand/use and most importantly its integration with the store makes it a great product. Products move fast in FAST fashion so the whole drag and drop thing allows us to develop fast and mail fast!


Price From: $6.95 per month (free trials for paid products available)
Popup Maker is, as you might have surmised, a marketing automation software tool designed to help you engage your audience and convert baskets into sales by clever use of popups.
Designed to work with eCommerce and web-based businesses, Popup Maker gives businesses the power to deliver the message they want to their customers at exactly the right time to boost engagement.
There are many ways to leverage popups to your advantage. From lead generation through leads signing up to newsletters to popups to re-engage your customers after a period of inactivity, you can shepherd your customers into the behavior and engagement you want based on the behavior they display.
You can even assign popup campaigns to display using a system of rules, such as geo and language targeting, custom cookie targeting, device targetting and more, meaning you can completely customize your popups for maximum engagement with the customs and interests of your users.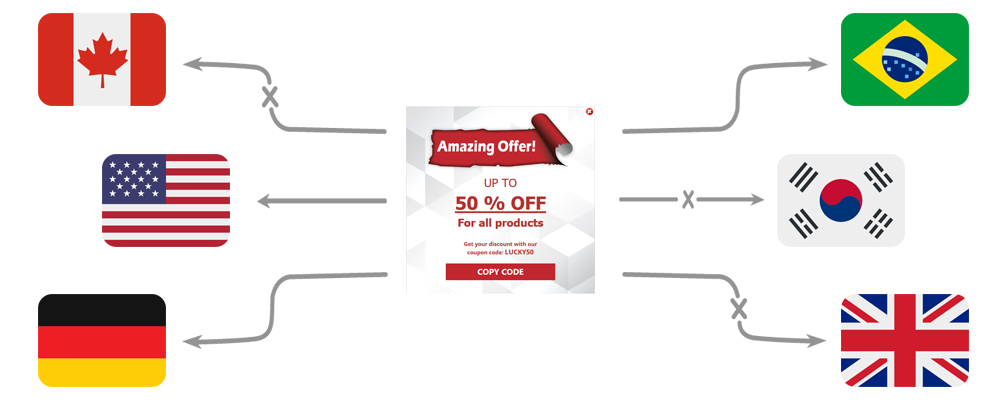 Highlight Features:
Popup Templates — choose from an array of customizable templates with different features to engage your users, including spinning wheels, countdown timers, contact forms, offer codes and more!
Customizable triggers — target your users based on their buying behavior to keep them engaged, including popups as soon as your webpage loads, on when your user clicks, scrolls or hovers, after a period of inactivity, or even when they're showing signs of leaving your website.
Display rules — determine which popup campaigns appear to your customers dependent on a number of factors external to buying behavior. Chose specific pages for your popups to appear or after a page has been viewed a number of times, target audiences based on their geo-location or language, use customer cookies as a signal to display certain popups as well as the URL they've arrived from, show popups dependent of the type of device your customer is using and show different popups depending on the day of the week
Integrations — integrate Popup Maker with a range of eCommerce and web-based software, including WordPress, Shopify, Magento, Mailchimp, Zapier and more!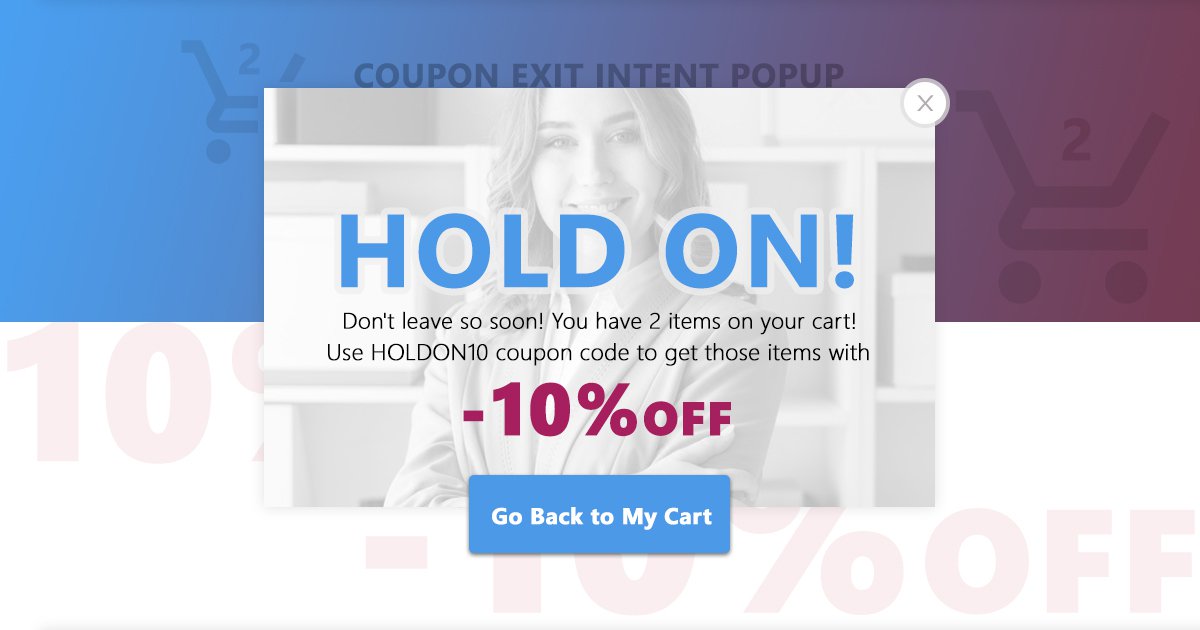 What our community says about Popup Maker:
Artavazd — "We use Popup Maker actively and we have not experienced any issues until now. Easiest popup service we have used so far."
Tatev — "Found this service recently and highly recommend this :)"

Price From: $49 per month (free trial available)
When it comes to increasing your reach on Facebook and Instagram, one of the best ways to reach new customers is to promote your posts.
But which posts should you boost? All of them, or just your best performers? And what even makes a post a best performer? It can be a real headache working out how to go about your advertising campaigns on social media, it can be expensive, and there's no guarantee you'll get the results you were looking for.
But now Boosterberg is here to provide the solution!
With a host of great automation features, Boosterberg lets you set and forget your rules and conditions for which posts to advertise, meaning you only spend money boosting the content with a proven record of performing well.
Boosterberg lets users choose their budget, their target audience and where they'd like their ads to place, just like they would do with Facebook Ads Manager, and Boosterberg does the rest. By taking the stress of choosing the posts you want to boost, you can spend more of your time on the creative side, coming up with engaging content for your audience.
Highlight Features:
Designed for Instagram and Facebook — use Boosterberg to promote your content across both platforms to ensure the highest engagement with the minimum time spent on admin
Rule-based promotion — set the rules that determine how Boosterberg promotes your content. By tapping into your reach, engagement and likes, Boosterberg can be set to only promote the posts that reach certain user-defined thresholds, meaning you won't be wasting money promoting content with lower reception and engagement rates.
Promotion management hub — use Boosterberg to set your desired budget, your target audience profile, and the placement of your ads, just as you would with Facebook Ads Manager, and let Boosterberg handle the rest of your Facebook and Instagram advertising.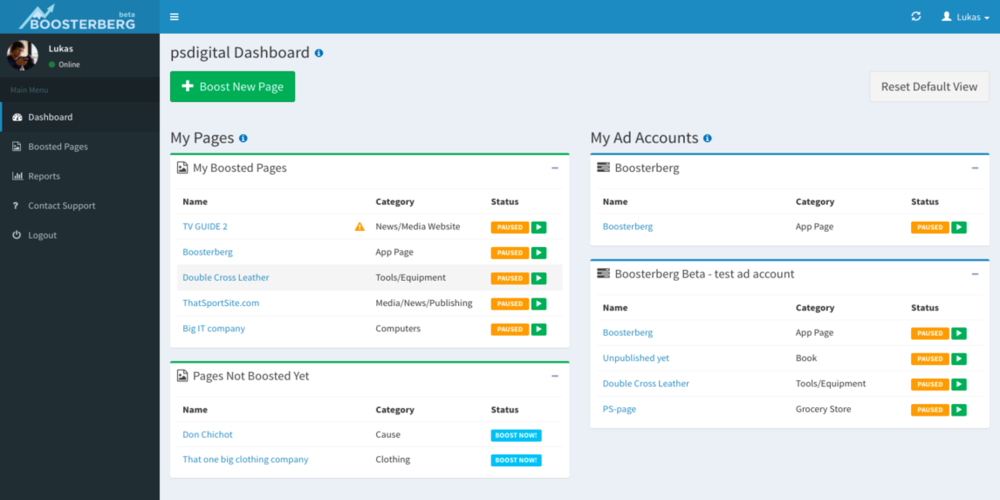 What our community says about Boosterberg:
Matej — "Excellent service. Couldn't be happier. Fast, easy to use and I can keep everything organized. Plus the saving of my time for the price – it's a bargain."
Martina — "Thanks to Boosterberg we were able to exceed our projected results while cutting most of the manual work related to boosting campaigns. On average, the reach and engagement went up by more than 200%."
Robert — "Boosterberg saved us hundreds of man-hours a year spent managing our clients´ Facebook pages. Thanks to the advanced automation, we could outperform all the other marketing agencies on the market."
Using Specialized Marketing Automation Software Tools
While not applicable to every business, specialized marketing automation software tools can be incredibly effective for businesses that can make use of them. By focusing on one specific aspect of marketing automation, these tools provide enormous benefits to the user and can revolutionize the business's marketing process.
With free products and trials available for every piece of marketing automation software in this post, we highly encourage organizations who think they can make use of the services these products offer to at least give them a try.
Businesses that can make use of these marketing automation tools stand to gain so much time and money by automating their marketing campaign, while also boosting engagement through customer segmentation and targeted messaging. In the modern market of automation technologies, businesses should be looking to streamline their workflows and eliminate mundane tasks as much as possible, as the savings of both time and money are enormous.