With the global market Ecommerce has opened up to even the smallest business, it's key to make sure you're making the most of your international marketing efforts.
Part of the problem for your marketers is the amount of time they find themselves spending doing repetitive tasks and basic admin, not to mention how easy it is for something to fall through the cracks with the myriad tasks there are to complete.
A modern-day solution for this issue is to invest in a great marketing automation software tool for your business that can cope with the flexibility you need to address your domestic and international marketing strategy.
By using the latest in technological advancements to target foreign markets, businesses can automate and optimize their marketing strategy to keep up with the shifting landscape of online international marketing, while saving their marketers time to focus on creating more effective marketing strategies, rather than repetitive and mundane tasks.
In this post, we'll be looking at a selection of amazing marketing automation software solutions designed to provide your business with a comprehensive means of optimizing and automating your international marketing process across platforms and communication channels.
In This Article, We'll Explore:
If you're interested in the other great cloud-based solutions that can help your marketing automation efforts, then check out our other great Marketing Automation Software Reviews!
What is International Marketing?
International marketing is the marketing of products or services across national borders, involving two or more countries.
The range of countries involved in international marketing strategies can vary enormously from business to business, from an organization targeting just one foreign market, to a whole range of countries.
There's a distinction to be made between international marketing and global marketing, though the difference can be irrelevant depending on your overseas marketing strategy; a small business selling stickers on Etsy to a global market isn't going to see much of a distinction, whereas a business that publishes books in Spanish is likely to see a very large difference.
So International Marketing is Just Marketing to a Foreign Market?
Unfortunately, no. When we say 'international marketing,' what we're really talking about is the entire strategy for getting a product into a different country, and there are numerous ways to go about that, depending on your products and services.
We'll talk about the different ways businesses can enter foreign markets, but small businesses don't have the range of options, nor the financial leverage, that larger companies have, which can take a couple of options off the table.
Plus, we're a software blog. Understanding the legal intricacies of trading across borders is outside our remit, and while we can provide you with a starting point, we can't see you through the whole process.
What we can do is provide you with the tools you'll need to bring in customers and improve sales with your market overseas. In this post, we'll be looking much more closely at international marketing strategy from the point of view of marketers, and how they can appeal to foreign markets, without having to spend any more than they'd have to pay for exceptional marketing software that also serves national marketing strategy needs too.
What are the Types of International Marketing?
International marketing strategy can be done in one of five ways, though not all of them will suit the needs of small business. Let's take a look at them here are see which ones are viable strategies for startups and small businesses worldwide.
Exporting
Let's start with the most simple: exporting. Exporting is when a business sells products to foreign markets where the stock must be transported from the seller's country to the buyer's.
Exporting can be an excellent solution for small businesses, providing the size of their products doesn't incur overly expensive shipping costs. Again, think back to our Etsy store selling stickers; exporting stickers into a foreign market is simple and cheap.
And as a bonus, there's no setup cost associated with this sort of international marketing. As long as you can get a foreign market interested in your product, there's no additional outlay, making this a perfect marketing strategy for startups.
Licensing
Licensing is like exporting, but for non-physical products like software or copyrighted images.
Licensing involves one company providing their intellectual property to another for a limited time, with certain restrictions, for an agreed cost, or royalty.
Again, like exporting, licensing doesn't require any special setup on the part of the licensing company. As long as your license contract is prepared for your international market, there's no extra outlay associated with selling licenses overseas, so it also makes for a great international marketing strategy for small businesses.
Franchising
Franchising is similar to licensing, except instead of licensing a product, you're licensing a brand.
Franchises use your brand to market themselves to customers, and they pay you a royalty for doing so. They must also adhere to the terms of the franchise license, as using your brand name could negatively affect your reputation.
Franchising is viable for small businesses from a financial outlay point of view, but overseas businesses will only want to use your brand if it already has an established reputation, which can make it tricky, and often not a great choice for smaller businesses.
Joint Ventures
Now we start to get to the more expensive options, generally for businesses with larger brand awareness who are prepared to commit large amounts of money to penetrate a foreign market.
Plus, each of the following international marketing strategies can only affect one other country at a time, and might potentially need repeating for each new foreign market an organization might want to enter.
Joint ventures are where two businesses collaborate for a mutual benefit, investing assets for shared control and shared risk of the venture. It's a great way to enter an international market, but the outlay is expensive, and a joint venture requires a lot of paperwork to ensure both companies are sharing tasks equally.
It's generally larger companies that enter into a joint venture, as they have to have the resources to part fund a new venture, while also having a reputation for excellence and industry expertise to make them appealing to other another business overseas to want to join them in the venture.
Foreign Direct Investment
Foreign direct investment is a business expansion strategy that aims to maintain full control of a foreign asset by owning it outright. This can either be done by purchasing an existing business or by setting up a subsidiary within the foreign market being targeted.
This is an expensive move, outside the scope of small businesses, but for businesses that can afford it, it can be an excellent way to penetrate a local market while still maintaining full control from an external country.
Small Business International Marketing Strategy for Foreign Markets
As we've seen above, international marketing for small business is really only viable for exporting, licensing, and perhaps franchising. Joint ventures and foreign direct investment are too costly for small organizations and startups, and for the most part, they rely on an older style of business, rather than dynamic modern businesses, so we won't be using them to inform the rest of this post.
Instead, we'll be focusing on export and licensing marketing strategies, as these are achievable and inexpensive ways for small business to begin international and global marketing.
These strategies don't involve any significant restructuring of your business, and in fact, only need slight tweaking in order to dramatically increase your customer base.
And the best part is, once you start bringing in the traffic, you'll already have everything in place to sell to them.
Advantages and Disadvantages of International Marketing
Before we look at the specialized tools you should be using for your international marketing efforts, let's first examine the advantages and disadvantages of international marketing.
Advantages
Firstly, and most importantly, you're dramatically expanding your market. By opening your business up to an international or global audience, you're giving your organization far more opportunities to make sales and increase your brand awareness.
Your country of origin may provide a competitive advantage against overseas sellers, such as cheaper labor costs, allowing you to undercut competitor businesses in foreign markets.
Your new international market may have a higher demand for your product, making it profitable to provide your solution overseas.
Having customers in multiple markets makes unforeseen and uncontrollable events, such as adverse economic factors or government restrictions, have less of an impact on your business, as you've spread your risk over several markets.
Disadvantages
Like when you first began marketing in your home country, you'll now be entering a market with established competitors, and you'll have to make a name for yourself all over again. You'll also be competing against other internationally operating businesses, making the market even more crowded.
Government restrictions can be an issue for business expansion, as strict taxes and rules can be an issue when exporting. Some businesses may even find their product is prohibited abroad. Doing the proper market research on your target market's import rules is vital to make sure your product is viable in the new market.
Unforeseen global events can have a huge impact on international marketing operations. the Covid-19 pandemic caused enormous delays and shortages, and the recent war in Ukraine has seen dramatic price increases and restrictions that can severely hurt businesses' profits. Double checking to make sure diplomatic relationships between countries is vital for the smooth operation of international marketing.
Cultural differences can present large problems for entering international markets. Your target market may not respond as well as your native audience to your product, or your marketing efforts. Make sure your marketing research takes the culture of your target market into account, so you can ensure success overseas.
The Tools Needed To Successfully Market to an International or Global Market
Okay, so you're ready to start exporting or licensing internationally or globally. You've made sure your target market is culturally aligned with your product and your marketing materials, that your native country has good diplomatic relations with your major new markets, and there are no difficult government restrictions or world events to hinder your operations.
That's great!
But how do you actually market to a new audience? And how can you track your overseas marketing efforts to make sure they're getting results independent of your native efforts?
You can opt to use local companies with specialized talent in marketing to your new audience, but you're likely to spend a lot on these services.
Moreover, with the global nature of internet tracking and social media platforms, you may not need to invest in a foreign service company. By making use of the resources you already use for your domestic audience that can also be applied to your international or global audience, you can use existing data to inform your new market penetration, while using highly targeted advertisements and marketing efforts to hone in on your new customer base.
So let's put the focus on these, the resources you can use for both your domestic marketing and international marketing. Specifically, let's look at the marketing automation software options available to you that can help improve your international marketing results while saving you time in the process.
3 Global Marketing Tools to Maximize Your Foreign Market Audience
As always, our recommendations for marketing automation software in this post have been based on the ratings and reviews made by our community of real-world users on Serchen, so you can trust that these products perform in real-life situations.
Price From: $9 per month
If you're looking for a great platform to manage your international and global marketing, then ActiveCampaign should be high on your list. With the ability to manage your email marketing, marketing automation, and customer relations via CRM, you can create and implement global marketing strategies using just ActiveCampaign.
At its core, ActiveCampaign helps you automate your marketing efforts through the use of easy-to-build workflows where users can specify the triggers their customers activate, and then the automated response ActiveCampaign responds with. This makes it easy to build an international marketing campaign.
What sets ActiveCampaign apart is the ability to integrate not only your email but other apps with your marketing automation process, meaning that triggers can come from offline and digital channels such as social media, live chat, landing pages, SMS messages, and more.
Key to your international marketing is the separation of your leads into segments based on custom tags, such as their responses to your marketing, their buyer behavior, and even their geo-location. This means you can separate your international marketing efforts from your domestic efforts and use completely different campaigns based on their different customer behavior.
But that's not all! ActiveCampaign even lets you customize what your leads and customers see when they reach your website. By using tags, you can show different graphics, products, and text to provide a different experience for your overseas customers.
Plus, ActiveCampaign lets you reach your customers where they are. By integrating with Whatapp, SMS, email, and Facebook, you can reach your international audience even if they prefer to use a different channel to your domestic market.
Highlight Features:
Automation builder
Quickly and easily create custom automation workflows with integration into your other software. Use data pulled from your offline software and social media, live chat, landing pages, SMS messages, and other integrations to trigger your automated responses within ActiveCampaign
Automation Map
See your complete automation strategy on one page with an automation map. See where your automations connect to one another and where you still have opportunities to engage segments of your audience or buyer behaviors you're yet to market to
Automation goals
Create goals in ActiveCampaign that when your leads complete, trigger a response. Create buyer pipelines, goal conversion rates, and automation campaigns to target these segments, and let ActiveCampaign qualify your leads based on their buyer behavior
Dynamic content
Create dynamic email campaigns and web pages that customize themselves based on your contacts' persona and custom fields. Swap images, copy and CTAs dependent on your prospects' past behavior and geographic location to ensure they're engaged with personalized content
Event tracking
Keep track of your buyer behaviors, no matter how small, and use their engagement levels as triggers for automation campaigns. Award scores based on your prospects' behaviors and identify your hottest leads with the best chance of conversion
Facebook custom audiences
Integrate Facebook Ads to ensure you're reaching the right prospects in your desired markets. Let your data from other channels and prospect information/behavior automatically update your Facebook advertising efforts to ensure you're targeting the right people with the right content.
What our community says about ActiveCampaign:
Riccardo — "As a professional software developer I always appreciate being able to customize something with code, but ActiveCampaign took this a giant step forward with their visual editor. One of the best UIs ever! By combining Automations, contact tagging, and a bit of creativity, there's really very little you can't do."
Dianne — "This product is really nice for they offer lower prices than others with interesting marketing technology and they have personalized training too. The free one-on-one training sessions helped me a lot. And don't forget the weekly group webinars."
Chris — "The customizable email templates have been great for my company. They really add an extra spark to my business and provide that "wow" factor when sending out emails to potential customers."


Price From: $6.95 per month billed annually, free trial available
Popup Maker does what it says on the tin. It makes popups.
But that doesn't make it limited in its features. Popup Maker lets users create popups in just about any form and design they can imagine, with smart triggers that respond to user behavior.
Popup Maker gives businesses the opportunity to direct customer focus to a range of areas, such as newsletter subscription, countdowns, age restrictions, contact information registration, and more, so you can target your leads with the right message at the right time.
But what makes Popup Maker so good for your international marketing strategy is that you can customize your popups by having them geo-target and language-target your customers. If you want to provide a tailored experience to customers from foreign countries, you can use a marketing mix of your core website, with the addition of location or language-specific popups for information specific to international consumer behavior.
By combining different display rules and triggering events for your popups, you can create entirely different campaigns for your domestic and international marketing efforts without having to redesign your website or invest in multiple expensive tools.
Highlight Features:
Range of applications
With a huge variety of popup templates and functions, you can easily get the message you need to your customers at the right time.
Geo-targeted and language-Targeted display rules
Only have your popups appear for your target audience by choosing to display them for visitors from foreign countries. By using geo-targeting and language-targeting, you can create multiple fully-featured popup campaigns to account for the cultural differences of your overseas target audience.
Extensive display and triggering rules
Ensure you target your buyers at the right time, by letting your popups trigger after buyer behavior conditions have been met, or when other conditions have been met.
What our community says about Popup Maker:
Tatev: "Found this service recently and highly recommend this :)"
Artavazd: "We use Popup Maker actively and we have not experienced any issues. Easiest popup service we have used so far."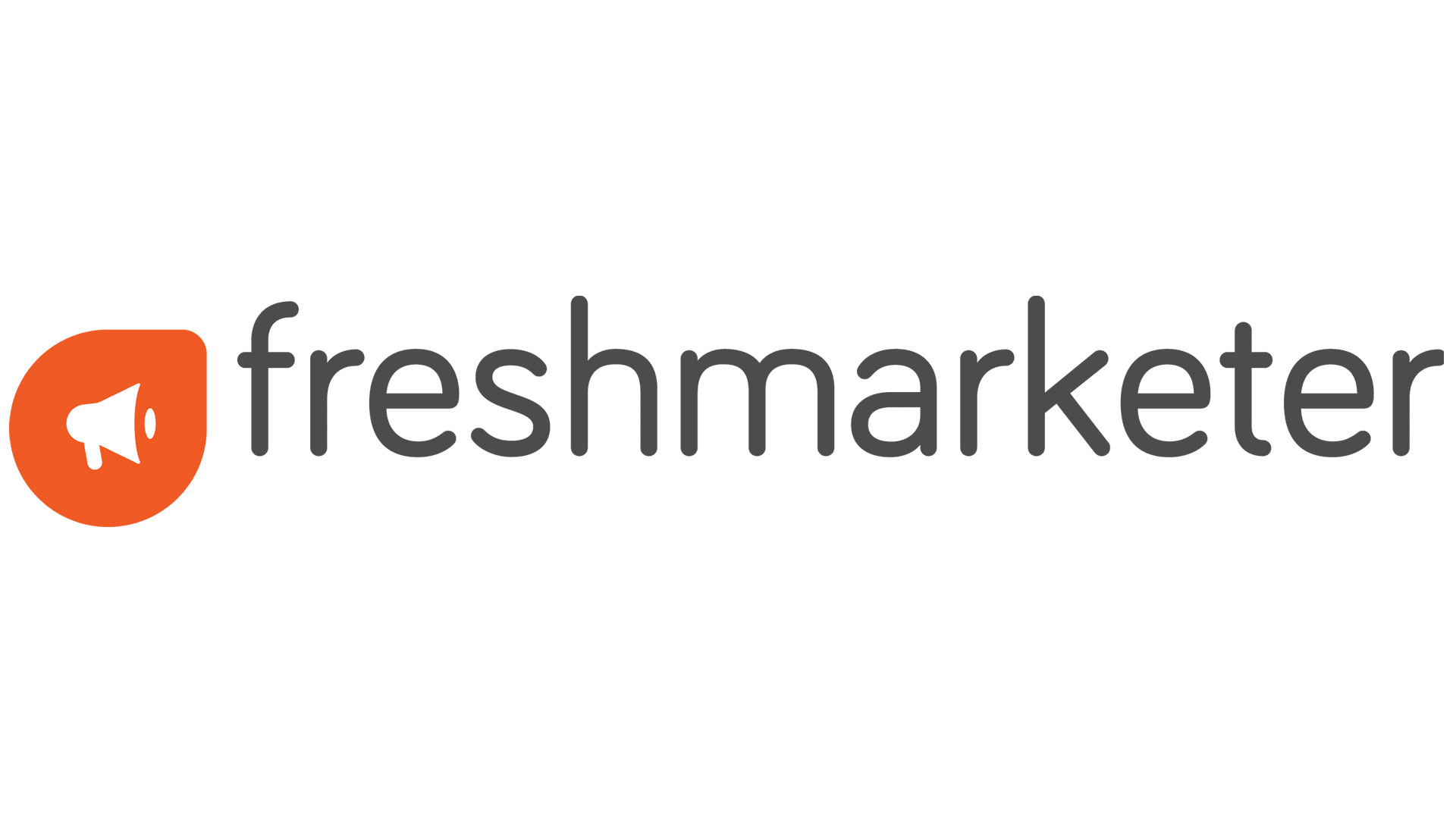 Price From: Free!
The team at Freshworks has created Freshmarketerto help businesses attract, engage and nurture their customers using WhatsApp, SMS, email, and chat. This makes it a fantastic system for meeting your global marketing aims, as you can easily engage with your leads overseas from within your marketing software!
International marketing involves adapting to the expectations of your new market, and after doing some marketing research you'll have the knowledge to combine with the Freshmarketer omnichannel system to reach your new prospects where they prefer.
By using segmentation to split your leads by categories like demography, geography, and behavior, you'll have everything you need to run as effective a marketing campaign as you would domestically in international markets.
And from there, you can make use of Freshmarketer's excellent automated marketing campaigns to make sure you're reaching out to your customers with the right message at the right time.
Highlight Features:
Advanced Customer Segmentation
Use customer analysis to tag your leads and existing customers and sort them into segments such as geography you can target with your international marketing campaigns specific to those areas.
Marketing Automation
Create custom and specific marketing workflows to target your audience segments, and keep your international marketing efforts as slick and professional as your domestic ones.
Omni-channel marketing
Reach your customers over the channel they prefer. If your market research highlights consumer behavior from a foreign country is based around a different channel to your domestic customers, then don't worry, as Freshmarketer integrates with social media, WhatsApp, email, and SMS.
What our community says about Freshmarketer:
Jake: "Multiple apps and features all in one place. Keeps your workflow clean. Very intuitive, good for efficient onboarding Funneling and heatmap tools are top notch. A/B test insights have more than made up for the cost on their own"
Paul: "I needed a solution to help me identify the reasons behind poor conversions. I had many assumptions and hypothesis. But I knew to test each factor would take forever until I found Freshmarketer.
It is the one shop tool to answer all your hypothesis by iterating experimenting. Also, they are a great resource. They are great at explaining a process, why it's needed and it's benefits. Their forum analysis is my favorite feature."
Using Software to Help Automate Your International Marketing Process
In today's marketing environment, it's impossible to reach your audience and prospects without some form of marketing automation; there's just too much to be done.
But not all automation is created equal, and being smart about how you spend your time is key to getting the most out of your process.
Using the marketing automation software tools we're looked at in this list, international marketing activities are as simple to perform as your domestic ones. By working smart using segmentation and automation, you can use the same tools to perform your domestic and international marketing duties and get great results for both.