Small businesses looking to grow can face a difficult decision when choosing software, as it needs to scale with their business needs.
Free accounting software can be a stop-gap for a limited time, but organizations with an eye on growth will soon find themselves running up against feature caps or realize free software no longer meets their needs.
To choose the best solution for your business's needs, it's key to identify which accounting software tools can a) meet your needs right now, b) scale with your business as you grow and c) provide great value for money.
In this guide, we'll be looking at the best entry-level accounting software for small businesses as rated by our community of professionals on Serchen.
Who Is Entry-Level Accounting Software For?
Entry-level accounting software is designed for businesses that have a small monthly budget they can allocate towards accounting who have outstripped the features and capping of free accounting software.
Generally speaking, businesses looking to invest in entry-level accounting software will have a few team members who will use the software, unlike free software, which is geared towards just one user.
Also, entry-level software put more of a focus on building a platform from which you can manage the totality of your finances. It encourages integrating all of your accounts into one place, with automation and payment integrations to streamline the multiple transactions and payments your business makes.
Ultimately, entry-level premium products are built to manage and automate a larger volume of tasks than free software. The more time your staff spends doing accounting, the more you have to benefit from using one of our top-rated accounting software tools to automate the basic tasks and empower you to manage your finances.
The Best Entry-Level Accounting Software in 2022
For those looking to upgrade from free accounting software or dive straight in for their small business, let's take an in-depth look at the best-rated entry-level accounting software as chosen by our Serchen community.
Price From: $22 per month (free trial available)
Xero provides businesses with a comprehensive suite of accounting software tools for fulfilling their bookkeeping needs.
Built around a clear dashboard, Xero lets you monitor your spending and income in real-time and see what tasks need to be done to make sure your books are balanced.
Xero has all the basic tools you need to keep track of your accounts payable and receivable, as well as invoicing software and online payment integrations to make receiving payments a breeze.
But there's more; you can connect your bank account to Xero to set up bank feeds to keep track of all your transactions when they happen and keep your accounts in sync. You can also use Hubdoc to bring all your bills and receipts into Xero and keep all your documents in one easy-to-access place.
On top of the great features the entry-level product provides, there are also add-ons you can purchase for your specific business needs, such as expense management, project tracking and future analytics.
Plus there's plenty of room to grow with tiered pricing to meet your needs, so should you outgrow your entry-level package you won't have to hunt around for another accounting software tool to meet your demands.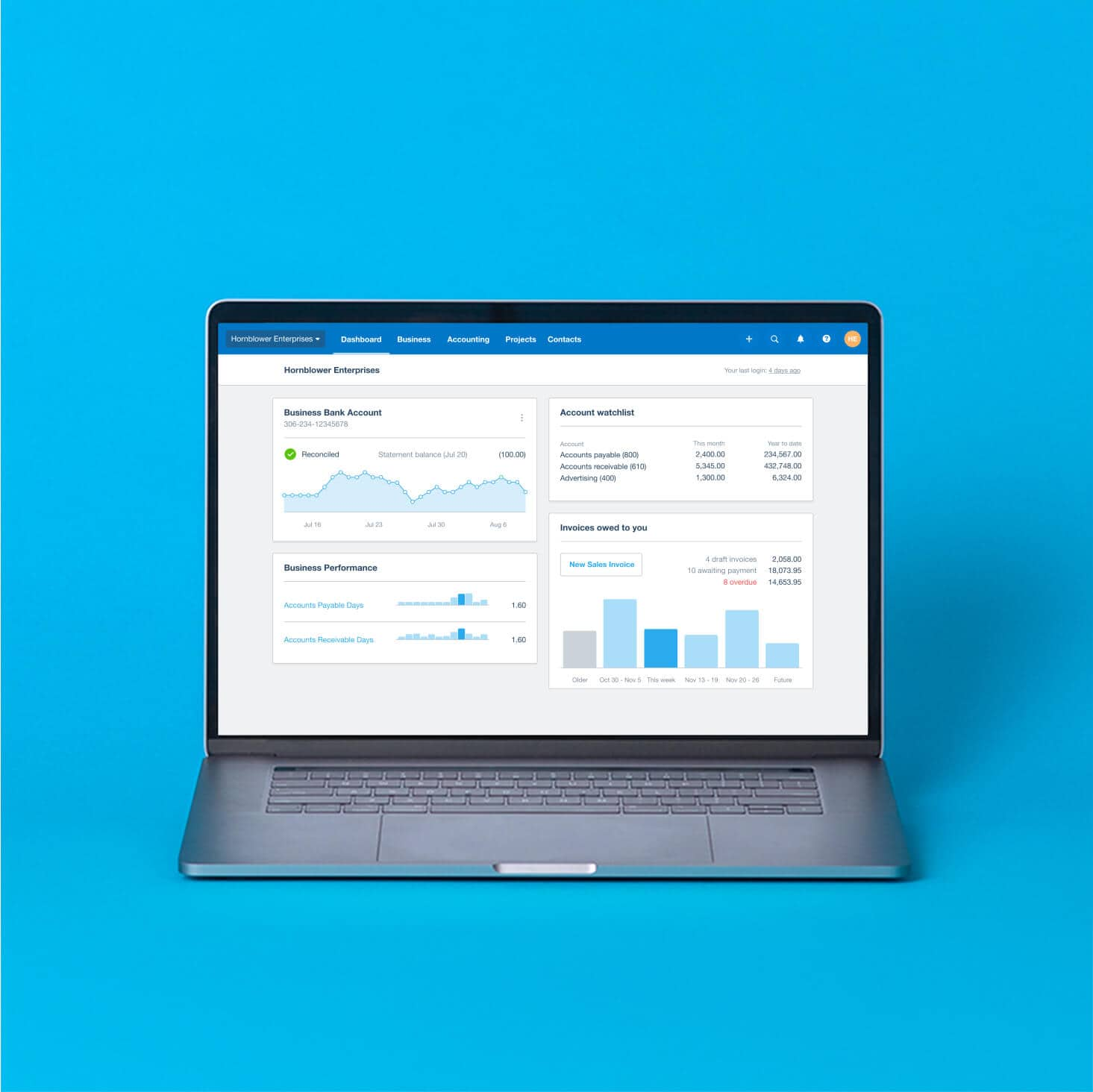 Highlight Features:
Invoice and quotation generator — build and send professional estimates and invoices online in minutes from either the web app or your phone. With a gallery of templates to auto-populate, you can spend less time fiddling and more time getting things done
Bills — keep track of your bill and make sure you pay them on time with Xero's accounts payable features, such as scheduled payments and centralized document storage
Bank reconciliation — make sure your financial information is up to date by integrating Xero with your business bank account so that every transaction is captured and noted
Hubdoc — capture your bills and documents without having to waste time on manual entry through Hubdoc, which lets you scan, take photos, email and upload documents to extract the data
Reporting — keep an eye on your short-term cash flow and your overall finances with Xero's reporting features so you can make decisions backed by data insight
Inventory management — keep on top of what's in stock and what's selling, and create invoices for your clients by using Xero's inventory software
Online payments — connect Stripe, GoCardless and other online payment integrations with Xero to offer your customers the chance to pay directly from your invoices, saving everyone time and getting you paid faster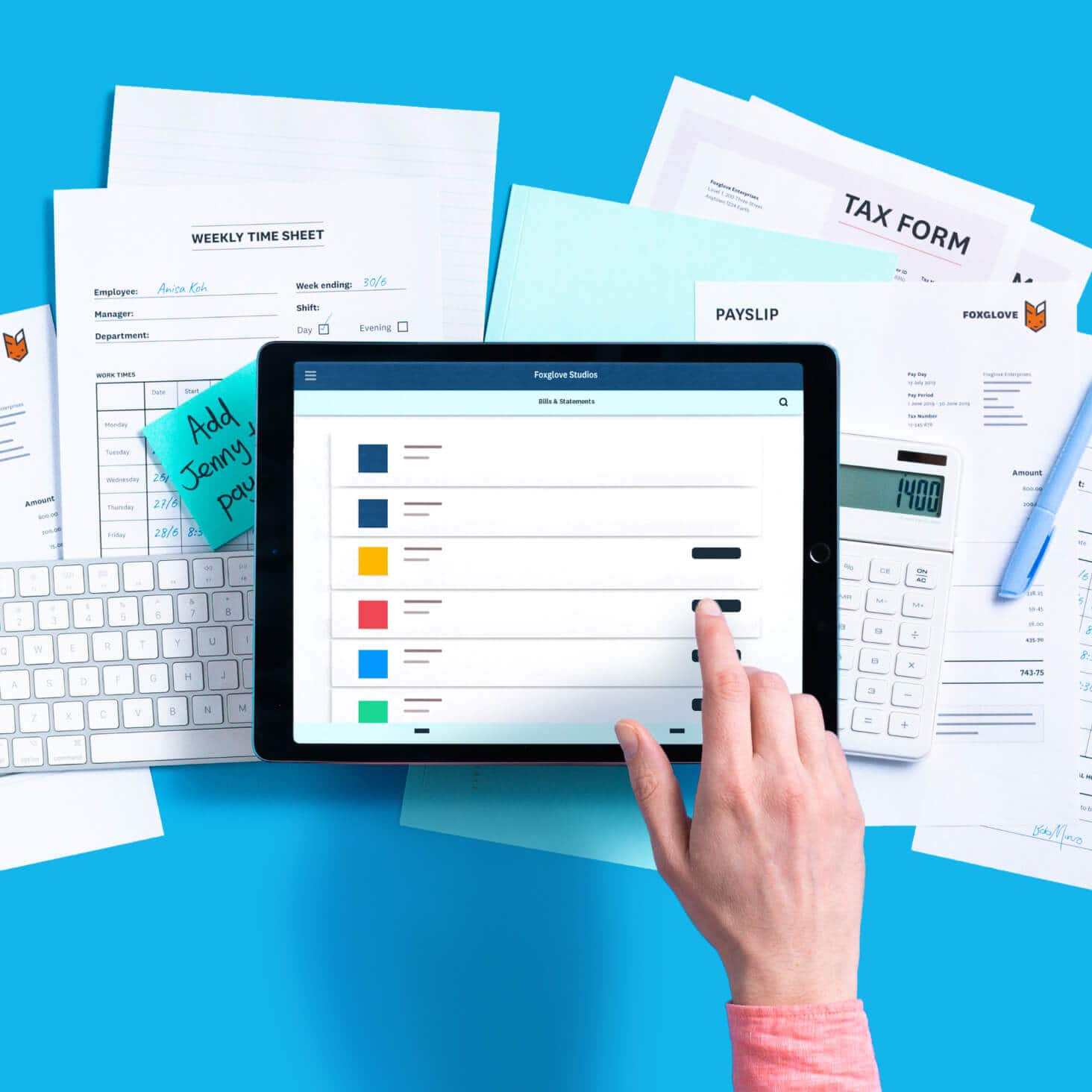 What our community says about Xero:
Domenic — "Xero has been absolutely fantastic at helping me manage my small business. I have had much more time to be customer–oriented, and this product has been a huge part of my success!"
Jacqueline — "Xero is the perfect accounting program for small business owners! It allows you to actually see your cash flow as it's happening, and of course allows you to create invoices and import/code your bank transactions. Really loving this program!"
Michelle — "Sensational! this online accounting has made my life so much easier already after only a month! The changeover from my other accounting software was simple enough for me to figure out on my own, and the import process was accurate and easy. The importing of online statements makes the process so easy and removes the human error of manual data entry. Safe to say, I Love this product!"

Price From: $15 per month (free trial available)
Built to make accounting simple for business owners and small businesses, Freshbooks has a great selection of features to help enable growth and accurate financial reporting.
With all the core accounting features you'd expect to keep track of your accounts payable and receivable and your expenses, Freshbooks also gives users access to other great features, such as a powerful invoice generator, online payments from banks and credit cards, recurring billing and more!
Freshbooks also used built-in double-entry accounting reports to ensure everything is in order when it comes to handing your records over to your accountant, which you can do inside FreshBooks too.
And with other product tiers available for when your business needs to expand its features and caps, FreshBooks is designed to grow with your business and keep your accounting experience consistent.
Highlight Features:
Invoice Generator — create dazzling professional invoices with FreshBooks' invoice generator. Add custom images, logos and personalized touches to your invoices and have them ready to send all in a few minutes
Expenses — integrate your bank account with FreshBooks and forget the woes of manual entry as it imports your spending every day to keep your accounts up to date. Plus, use mobile scanning to log expenses from quick phone photos as FreshBooks pulls the important data from documents for you
Online payments — accept online payments with FreshBooks and get paid up to twice as fast. By letting your customers pay you online directly from your invoice, you can streamline the payment process
Reporting — use the FreshBooks insights dashboard to quickly get a comprehensive view of your business finances. With template reports ready to go whenever you need them, you can quickly access your KPIs
Mobile app — with apps supported on both iOS and Android, you can keep an eye on your business figures and accounting wherever you are, and get all your accounting tasks done from your phone
What our community says about FreshBooks:
Michael — "Accounting isn't my thing, but FreshBooks makes it easy for me to keep on top of things. Their app is really great for when I'm on the job and want to get paid quick."
Melanie — "Invoicing with FreshBooks saves me so much time. It means I never have to make a call to clients who haven't paid – their automated email system reminds my clients for me!"

Price From: $15 per month (free trial available)
Built out of frustration with overpriced and under-featured accounting solutions on the market, ZarMoney offers small businesses an accounting software tool with versatile features and the ability to grow with them over time.
Committed to offering small businesses the tools they need to stay on top of their accounting, ZarMoney provides a host of wonderful features for their all-in-one platform, from invoice generation to bank statement reconciliation.
By using automation and workflow streamlining as much as possible, ZarMoney saves businesses time while reducing human errors from manual data entry.
Plus, scaling with ZarMoney is easy. Every new user is just $10 per month extra; that's it. There's no feature capping or limitations, you get the full package no matter how many users you have.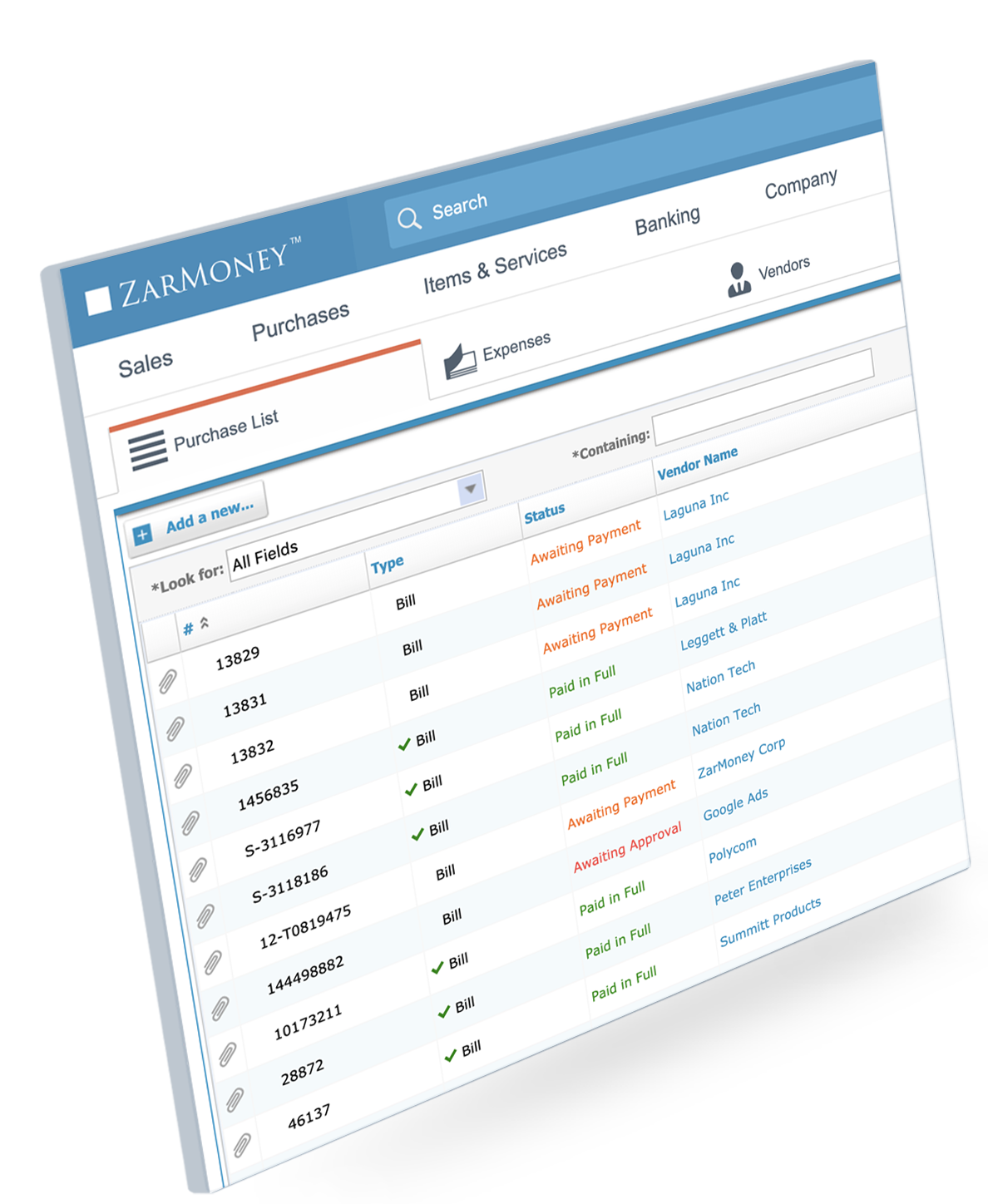 Highlight Features:
Invoice generation — choose from a variety of customizable templates or build your own to construct a professional invoice in minutes. Recurring invoice payments can be scheduled automatically to save time
Online payments — allow your customers to pay their invoices straight away via debit card, credit card, or via a host of online payment platforms, and receive your payments in record time
Bank reconciliation — connect ZarMoney with over 9600 financial institutions and bring your bank transfers into your accounting software. With a single click, you can reconcile all your income and payments and have them displayed clearly on the ZarMoney dashboard so you can stay on top of your cash flow
Tax automation —automate your tax calculations and filing process with ZarMoney and stay compliant with your regional laws thanks to associations with your business transaction records
Reporting — keep up to date with the most important insights with financial reporting from prebuilt reports and custom report generation, and let your business decisions have the power of data to back them up
Inventory management — keep track of your global inventory and use ZarMoney to help your stocking process with predictive analysis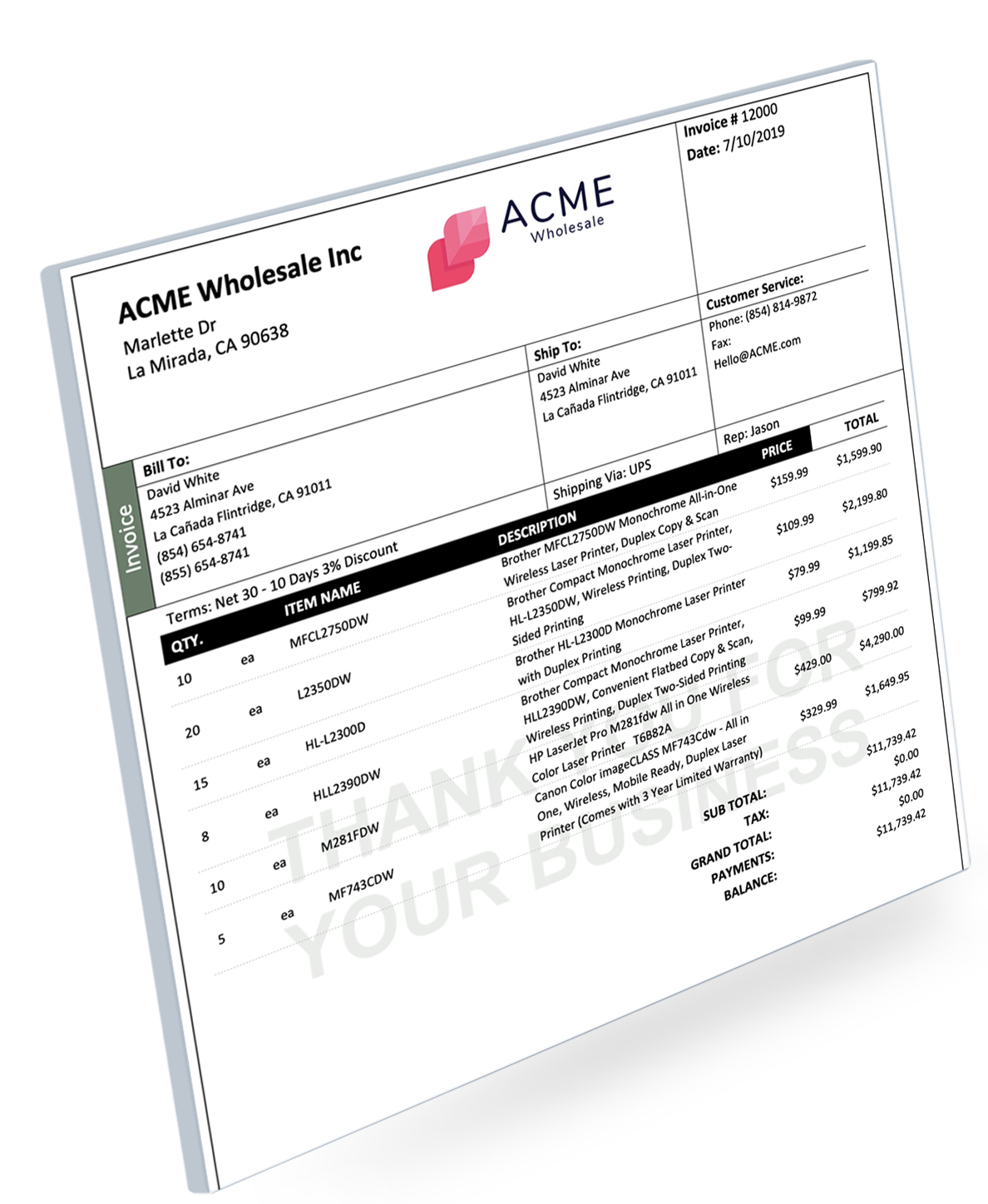 What our community says about ZarMoney:
Danny — "I have been using ZarMoney for a few months now. Let me tell you I love everything about it this accounting software offers all the features plus more and the pricing."
Bobby — "My experience has been great. I am not normally an accountant, but I'm doing what I need to run my business. I even got suggestions on improving my workflow. No issue has come up that was not solved in a day at the longest. Pain-free process."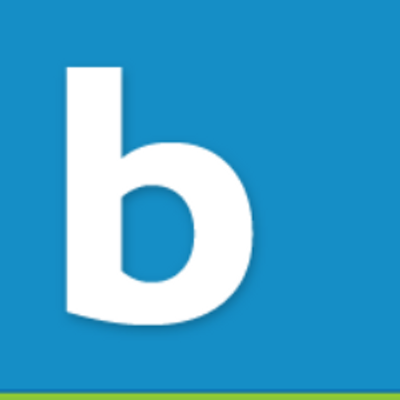 Price From: $14 per month (free trial available)
Billcue delivers quick and simple entry-level accounting software to small businesses for a simple price. For just $14 you get access to everything; no capping or feature limits ever!
And don't think you're getting limited functionality for the price; Billcue is a fully-featured product with everything a small business needs to keep accounts up to date and save time using automation and integration.
Billcue focuses on exactly what you need, without adding unnecessary extras you'll never use, and by making each aspect of its software as simple to use as possible, it won't be long before users are fully up and running.
Highlight Features:
Quotation and invoice generation — easily create custom quotations and estimates, and once they're accepted translate them into invoices with a single click. Customize your documents with your own logo and colors to add a professional touch
SMS and email invoicing — send your invoices to your customers via email or SMS, depending on their preference
Recurring transactions — save time by automizing your recurring invoices and expenses so you don't have to manually enter them every time
Mobile app — access Billcue on the go from your mobile so you can keep your accounts up to date no matter where you are
Reports — use Billcue to generate reports and stats so you can make informed decisions about your business decisions
Online payment — integrate Paypal, Stripe, Securepay, Eway or Bpay for instant online payments straight from your invoices
What our community says about Billcue:
Gray — "Just started using Billcue, and I love it. It's affordable for small businesses, easy to learn, fun to use and the tech support is better than I've ever seen."
Marianne — "Billcue is awesome! it is by far the easiest to use, and I have seen several. The customer support is amazing, they go out of their way to try to help and add features if I ask for them. Try that with some of the bigger companies! I can't recommend Billcue enough!!"
Which Entry-Level Accounting Software Tool is Right For You?
For small businesses looking to grow and maximize their profits, accounting software is a must.
The ability to quickly and efficiently complete your bookkeeping tasks and complete your transactions is vital for saving time, expense, and making sure your business is complying with tax laws.
Determining which product is right for your business ultimately comes down to your specific business needs, but with each of the accounting software tools in our entry-level list, you can be sure you'll have a positive experience.
If growth is a key part of your business strategy, then selecting a tool with expandable users and features might be perfect for when you need to expand, but if your business plans to remain the same size, then choosing the most cost-effective solution that covers your needs might be best.