One of the keys to running a profitable and sustainable business while maintaining positive relations with your client and customers is to ensure your project management planning is on top form, so you can avoid delays, overworking your teams, and provide transparency for your clients as you build them an excellent product.
But that's not the only use case for a solid project management planning process. Every department in your organization that has to deal with custom tasks can benefit from having the oversight and flexibility of good project management solutions to help keep track of these tasks.
In this post, we'll be looking at two project management planning tools to help businesses that may want some of the functionality of project management software without needing every single feature a comprehensive package can offer, or businesses that already have some aspects of project management in place, and want to augment their software stack with specific planning functions.
If you're looking for comprehensive project management tools, or want to see what other great software our users recommend, then check out all our project management software reviews!
2 Brilliant Project Management Planning Tools to Boost Your Business's Productivity
As always, our recommendations for these project management planning tools are based on our community of Serchen users' ratings and reviews, bringing you real-world experiences you can trust.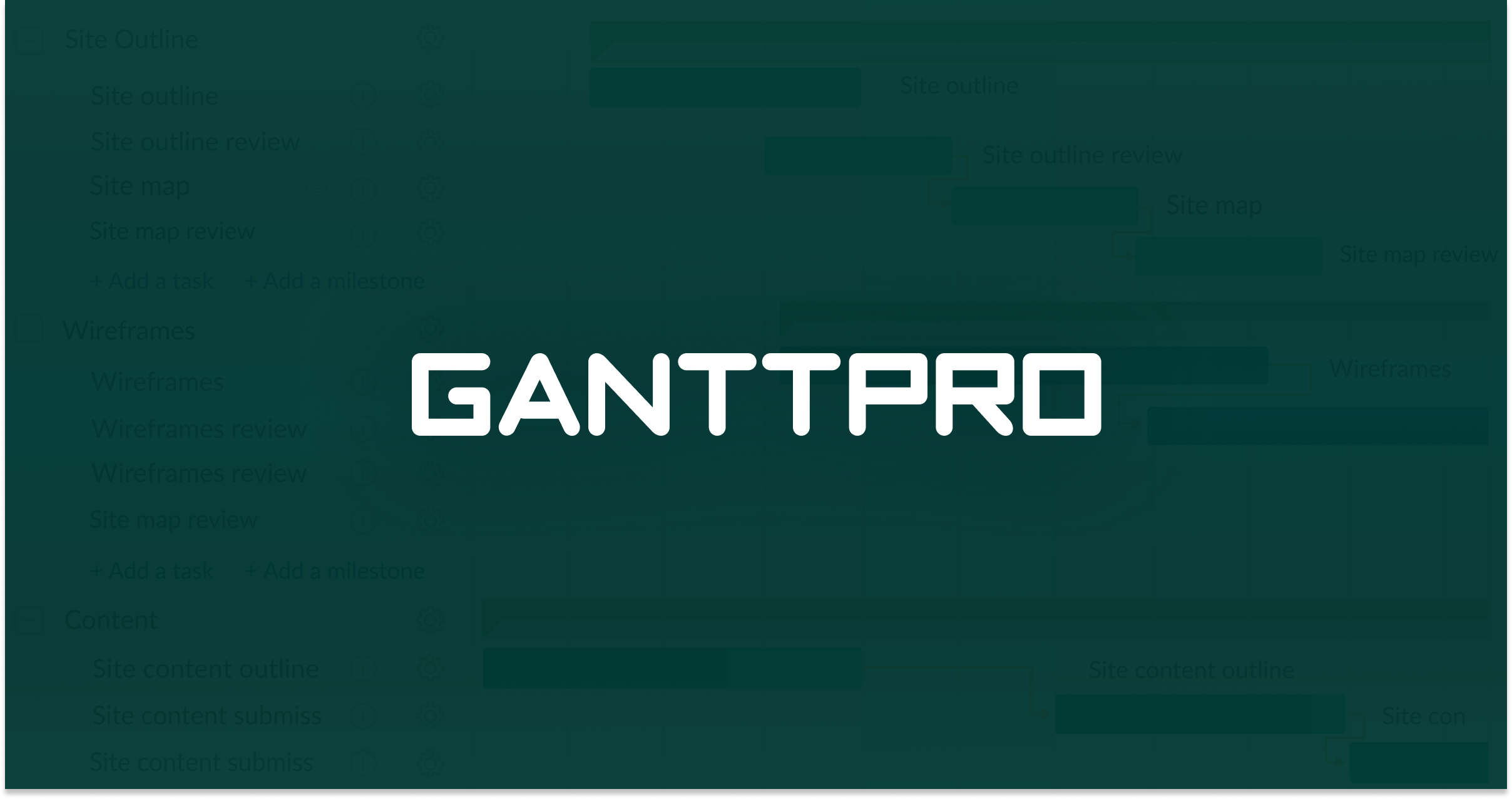 Price From: $7.99 per user per month (free trial available)
Our first tool is GanttPRO, an online project management planning software solution based on Gantt charts that brings visually pleasing project management features to businesses looking to get clearer oversight into project scheduling and dependencies.
Built around Gantt chart functionality, GanttPRO is designed to clearly show the key information surrounding your projects, including the tasks, dates, deadline, dependencies and assignees. And with grid, board and portfolio views, you can see at a glance the important information your team needs to manage their project.
When building your projects and tasks, GanttPRO gives users the ability to connect your tasks with the required type of dependencies, and set the lead time or lag of tasks, while also setting visualized milestones to highlight the key stages of your project. With a built-in project calendar, you can set and update your work rota and hours, as well as add exceptions and breaks.
GanttPRO is great for helping your team collaborate too. With team member invitations, roles and values, they'll know what their tasks are, and you can even set their working calendars for them too. Plus, with a workload oversight function, you can manage the workload of your team to make sure no one is over- or underworked, thereby using your time the most efficiently.
GanttPRO also has a built-in time tracker, meaning managers can see the time their teams have spent on tasks, and use the information to build reports, track deadlines, and set future estimates to gain more control over tasks and costs.
With other handy features, such as customizable templates, project budgeting, in-depth reporting and a host of useful integration with popular software (as well as easy importing from other software), GanttPRO has everything businesses need to gain oversight, accuracy and insights into their project management process while encouraging better team performance.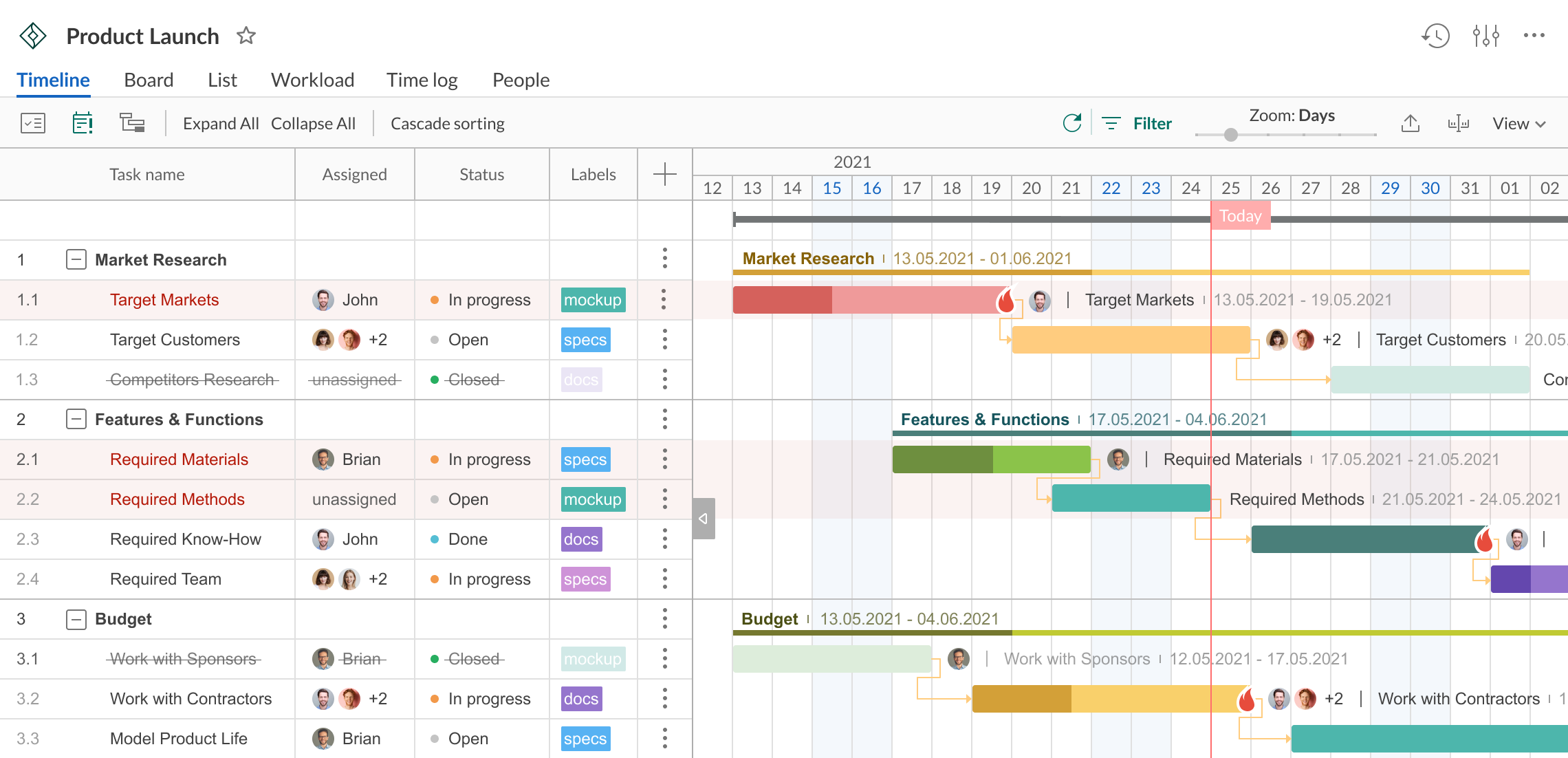 Highlight Features:
Plan views: build your projects and tasks in Gantt view to provide oversight into your tasks, dates, deadlines, dependencies and your assignees, but use grid view to provide your tasks with the information they need, board view to manage your tasks with a drag-and-drop builder, and portfolio view to check the health of all your ongoing projects and gain a high-level picture
Project builder: easily create projects and tasks with shifting and auto-scheduling dependencies, visual milestones to mark significant points and review timings, work schedules for your team, task hierarchies and priorities, and more
Collaboration tools: see your project update in real-time to ensure your team is up to date, attach files to your tasks to ensure your staff have what they need to get the job done and use commenting and mentioning features to send notifications to teammates for quick communications
Team and resource management: set and track your team's work calendars, assign resources to your team's time, and manage your team's workload by viewing their aggregate schedules to ensure work is spread evenly
Time manager: track the time spent on projects by your staff and create log reports on them, while tracking the deadlines of your tasks and set estimations of task duration for your teams to aim for
Templates: use pre-configured templates to quickly start off your projects, and customize them and save them to use again in future. Also, save and reuse your most common blocks of tasks to save time
Reporting: generate in-depth reports to gain insights into your budget analysis and your staff time logs
Integrations: Integrate GanttPRO with your favorite software, including Slack, Google Drive, JIRA and more, plus import projects from Excel, MS Project and JIRA Cloud.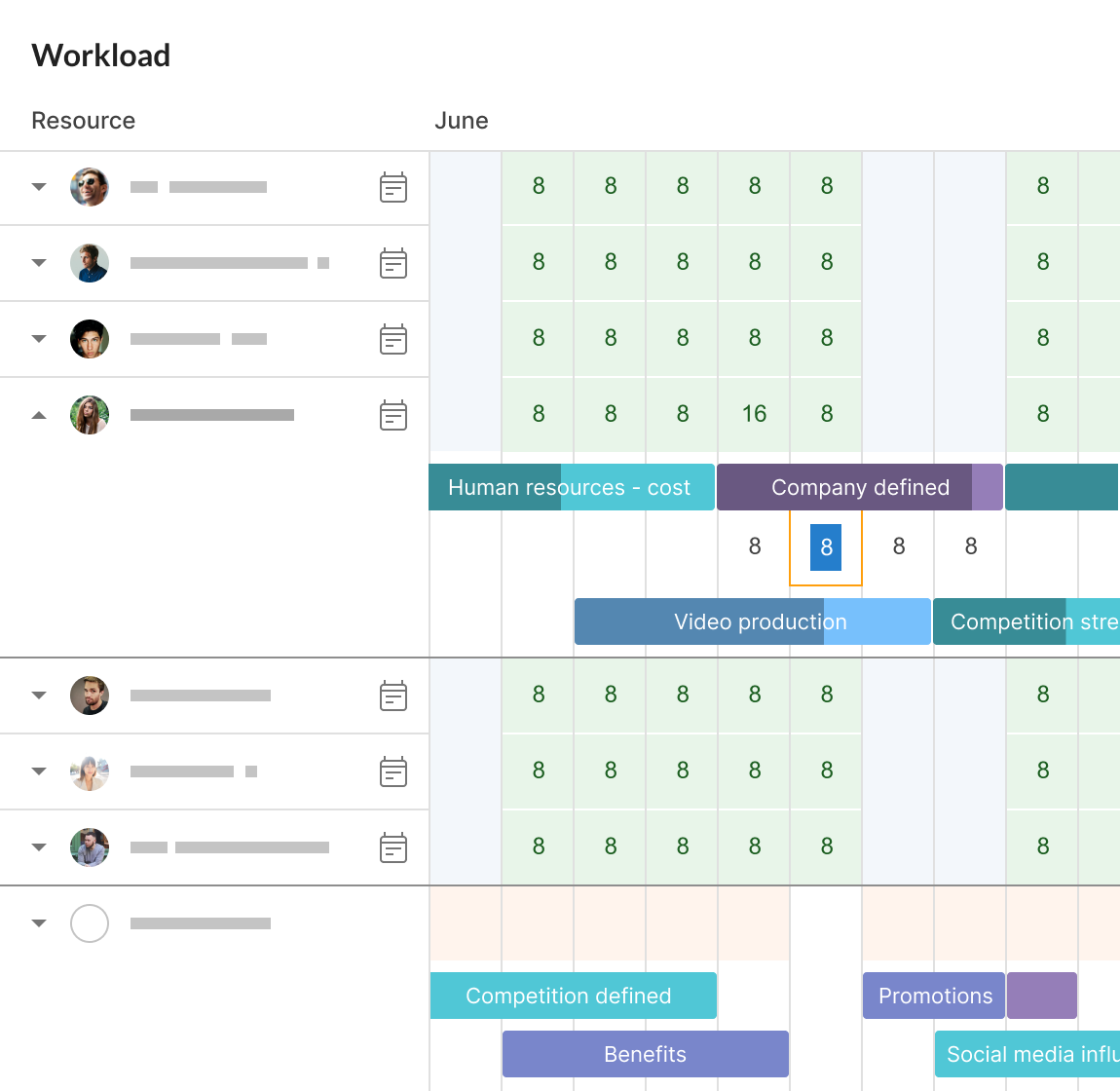 What our community says about GanttPRO:
Maria — "Very helpful and useful program. I am just growing my business and I have barely any income but the way this has helped me to improve on time management and budget management has incredibly made a difference in my beginning as an entrepreneur."
Jennifer — "GanttPro has been a great tool for our project. It makes it super easy to keep track of tasks and assign team members. Adding in milestones and dependencies was much easier than other apps we've tried. And the way you can create groups and subgroups to keep your tasks organized and help you see a high-level view of the project is ultimately the reason we stuck with GanttPRO. It's got plenty of export options for us to publish it in our documents, a nifty notification system, and more that have just made using it so convenient for us. Highly recommend."
King — "I've used Gantt charts before on another platform (Microsoft) and didn't need much priming to figure out how GanttPro works. I watched one six-minute tour and I was up and running. It's intuitive and it works well. I particularly like the way you can WYSIWYG0-link tasks one to the other using the buttons on either side of each task. And using Resources for team members instead of forcing everyone to get a membership was also helpful. The fact that it's all online is great. Everyone is going to be able to check in on the schedule. I'm set."

Price From: Free!
Since we've had a look at a fantastic project management planning solution based on Gantt charts, let's now take a look at a great tool based on Kanban boards, Kanban Tool!
For businesses that prefer the Kanban project management structure over Gantt for visualizing their lists of tasks and making sure their work-in-progress tasks are limited to a specified number, then Kanban Tools makes a great software solution to keep track of your projects.
Starting with a whiteboard-styled board, Kanban Tool gives users the ability to begin their project management process using pre-made and customizable board templates, from basic designs to sales pipelines, and with support for swimlanes for your horizontal rows.
With a simple and intuitive drag-and-drop interface, Kanban Tool lets users collapse swimlanes to focus on what's relevant, create work in progress limits, copy and transfer tasks between boards, and use advanced search and filter features to isolate key information.
And when it comes to placing your task cards onto your board, Kanban Tool offers enormous versatility and customization options. Assign your tasks with descriptions, external IDs, difficulty, tags, estimated times and more to give your staff the information they need. And with over 15 custom fields for each card, key information is available to those who need it at a glance.
Files can be attached to cards with an image preview for your team to ensure they have all the documents and assets they need, and comments can be assigned to cards with email notifications, file attachments and clickable hyperlinks.
Plus with a range of advanced reporting and metrics options, software integrations, mobile apps for Andriod and iOS, as well as power-up add-ons for feature-specific additions, Kanban Tool is designed to work with your existing software and hardware stack and to meet your specific needs.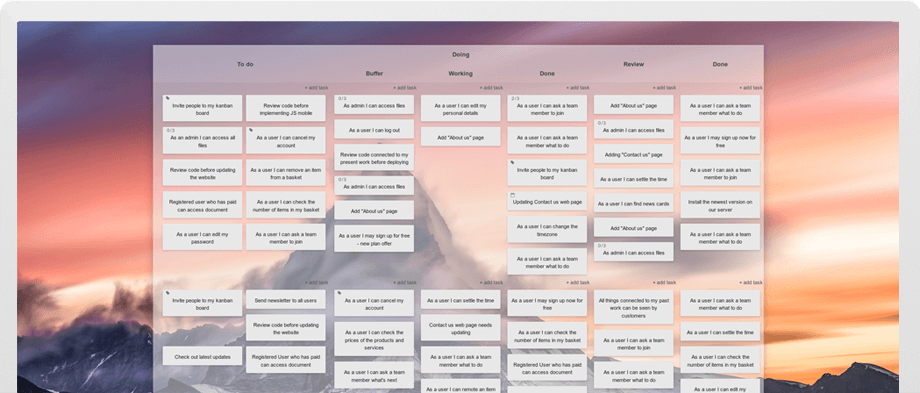 Highlight Features:
Kanban boards: design sleek and easy-to-comprehend project management boards based on the kanban method using a range of customizable templates and swimlanes. Use the drag-and-drop interface to quickly set up, customize and manage your board, and use helpful features such as work-in-progress limiters to ensure your efforts are coordinated
Kanban cards: use the powerful customizable card templates to build clearly labeled tasks, including task description, external id, external links, card type, task difficulty, email notifications, tags and estimated time scale, and up to 15 custom fields. Plus include file attachments, deadline and task priorities, collaboration commenting and more to ensure your tasks are easy to comprehend while still containing all the core information your team needs
Collaboration: with real-time updating, your teams can easily see how your projects are progressing and what needs to be worked on next. Assign tasks to your team members, set up email notifications for tasks and comments, and use advanced boarding sharing options to keep everyone in the know
Power-ups: add extra features to your kanban boards as and when you need them, including developer tools, card aging, auto assigning, interactive checklist and much, much more
Reporting: use in-depth data analysis to make insight-driven decisions when it comes to reviewing and improving your project management process
Integrations: integrate Kanban Tool into your existing software and hardware stack with mobile apps for iOS and Andriod, as well as software such as Zapier, Apiant, Dropbox, Google Suite, OneDrive, Excel, Calendar apps and JIRA.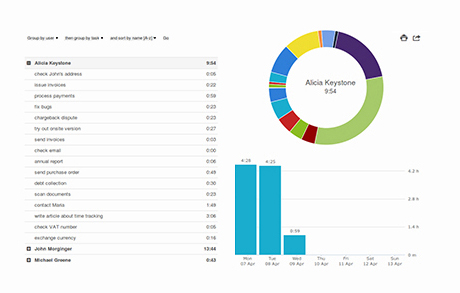 What our community says about Kanban Tool:
Nikolaj — "Kanban Tool is very useful in managing your time and tasks. It can be used to track your own daily or weekly projects, or used with a team to do Scrum, Kanban, or another way to work agile that suits your setup. Can only recommend this tool to anyone trying to get a better overview and flow in their tasks"
Mateus — "Great support, good price! Better communication and organization of ongoing projects. We are a very small team, with many areas to work on, and having everything in one system gives us a lot of visibility. It has greatly reduced costs from using other tools that were much more expensive."
Tom — "Kanban Tool is far the best Kanban software on the market. It's highly recommended if you work in a distributed team. Great feature set includes: power-ups, time tracking, swimlanes, calendar with due dates, advanced user access privileges and highly customizable Kanban boards. Perfect project management tool for enterprises."
Choosing Project Management Planning Software
Choosing the right project management planning tool for your business depends upon how your team likes to work and the types of tasks your teams perform.
But by using project planning software, you gain the ability to coordinate your teams, focus on what really matters in real-time, and create accurate costing estimates and reports about each project and task.
Project management planning software gives users the data and insights into exactly how your teams go about performing their tasks, along with the associated costs. This takes the guesswork out of giving your clients estimates and the total cost to your organization per project.
But project management also enables better scheduling and assigning of tasks, and therefore better collaboration between teams, as with each team member knowing which task to focus on, and communication tools built into your project management software tools, you eliminate doubling up or overworking/underworking your staff, and ensure progress is made smoothly.