If you're looking for a customer relationship management (CRM) system to integrate with Gmail, then you're in luck.
Gmail accounts for 29.5% of the market share of email clients, second only to Apple's email services, which makes it a perfect target for CRM providers looking to increase the utility of their software while also appealing to a larger audience.
With over 1.8 billion users worldwide, and accounting for 75% of all browser-based email opens, Gmail is enormously popular, which is reflected in the business world too, with 92% of US-based startups using Gmail and 60% of mid-sized businesses using it.
This popularity hasn't passed CRM providers by, and to try and capitalize on Gmail's wide usage, numerous integrations have been made to improve user workflows involving Gmail.
Gmail is so ubiquitous in the business landscape that it's rare to find CRM software options that don't offer a Gmail integration of some capacity.
However, not all integrations are made equal, and so in this guide, we'll be bringing you the best Gmail CRM software on the market today that makes the most of Gmail's key features, giving you the freedom to access most of, if not all, your CRM functions from within your email inbox.
In this article we'll explore:
Want to find out more about CRMs? Then check out our complete guide to the best CRM for small business
Is there a CRM for Gmail?
The great news for businesses is that there is a large range of options for CRMs for Gmail — in fact, most options out there integrate in some way.
But there's just as big a range of how CRM systems integrate with Gmail. Some solutions are fully built into the Gmail software, creating a Gmail CRM and giving you every aspect of CRM key features inside your Gmail inbox.
Others provide a large range of functions and automations that mean you'll rarely have to dip out of your inbox and into the full CRM. These solutions are great for reps who don't need to use reporting or make use of marketing features and are instead focused on email communications and guiding leads through the sales pipeline.
Some software only provides the basics, such as syncing your Gmail inbox with your CRM and importing contact data. We won't be focusing on CRM systems with this few Gmail integration features; most CRMs will at least offer this level of integration, and businesses satisfied with these features will want to prioritize other aspects of their CRM process.
Check out our CRM software reviews for all the best CRM recommendations
Is Google Calendar a CRM?
Google Calendar isn't a CRM, but like Gmail, many CRMs are designed to integrate with it to sync all your meetings, appointments, and tasks.
You can certainly perform some CRM tasks from Google Calendar, and it makes an effective organization tool for scheduling upcoming tasks and making sure you don't miss appointments.
But CRM covers much more than just scheduling, and while scheduling is a key component, CRM is a much more focused practice than a general calendar app. CRM software has a much narrower scope than Google Calendar but is much better at performing the key features of CRM.
Can you use G Suite as a CRM?
Again, G Suite isn't designed for CRM functions. Google's G Suite software is made to cover the basic tasks and documentation every business needs, and while it's very flexible, it isn't designed for the specific needs of customer relationship management.
You can cobble together a system out of Google Sheets, Google Calendar, and Gmail, but there's really no need to; with free, high-quality CRM software available for startups, and powerful specialized CRM software designed to work in tandem with Gmail, there's no need to compromise.
Why Choose a CRM for Gmail Integration?
A huge part of your CRM duties is communicating with your leads and existing customers, oftentimes over email. Therefore you'll be spending a lot of time in your email software, reading and responding to your prospects with personalized sales pitches, organizing demonstrations and meetings, negotiating contracts, and even providing after-sales support.
With so much user time being spent in email software (and as you're reading this post, we assume you'll be using Gmail), and with so much valuable information flowing into your inbox, a really fantastic way to save time and improve efficiency is to ensure your CRM is integrated with Gmail.
Improved Workflow
One of the best ways to improve workflows and save time is to bring your software solutions under one roof with integrations.
By picking a CRM for Gmail integration, you'll be able to access many, if not all of your CRM's functions, without having to leave your inbox.
By eliminating the need to swap tabs and desktops, you can ensure staff remain focused on the task at hand and don't lose time switching between apps to input information.
Centralized Communications and contact management
One of the most useful features of all CRM solutions is the centralized database through which all of your contact information, deal information, and sales pipeline status is stored and organized.
By integrating directly with your Gmail inbox, you no longer have to worry about information being siloed into your team's various inboxes, as real-time updates on your CRM process can be automatically and manually imported to your CRM directly from Gmail, creating a single source of truth.
Email Management
An obvious benefit to using a CRM that integrates with Gmail is how easy it is to manage your email communications. By making your Gmail inbox your base of CRM operations, email takes the center stage, meaning you don't have to flip back and forth between apps to send messages to your leads.
Reduced chance of human error
By integrating your CRM with Gmail, you can send your contact and deal information from one to the other automatically, meaning that there's no data entry involved in the transfer of data.
This means there's no risk of human error when copying data between systems, so you don't have to worry about embarrassing mistakes and missed opportunities.
Automation
One of the most powerful features of modern business software is the ability to automate repetitive, mundane tasks that can be more easily and efficiently performed by your software.
By having a strong Gmail integration into your CRM, CRM software solutions can offer a range of great automations including automatic lead creation, communication recording, and even email marketing.
The Best Gmail CRM Options
Now we know what to expect from CRM systems that are designed to work with Gmail, let's take a closer look at the best Gmail CRM options on the market today.
Highly-integrated solutions
Price:
Free version available
Solo plan $15 per user per month, billed annually
Pro plan $49 per user per month, billed annually
Enterprise plan $129 per user per month, billed annually
Our first CRM on the list is Streak, an entire CRM built into Gmail! If you're looking to make Gmail the hub of your CRM, then you should definitely consider Streak as an option.
While most CRMs with Gmail integration offer a sidebar in your inbox with only some of your CRM's functions Streak brings everything into your Gmail account.
With importing tools from Google Sheets, it's a simple process to merge your contact data over to your Streak CRM system. Then, with your leads and deals in the system, you can easily create a sales pipeline from your contact management system with personalizable stages, colors, and smart input fields that you can view and edit within your inbox.
With filters, groups, search, and sorting features to arrange your pipeline, you can save the custom views you need to see what's happening and share the views with your teams.
Streak brings supercharging features to your email inbox, such as view tracking for your contact email opens, bulk personalized emails with auto-filling fields pulled from your contact data based on your pipeline contact groups, email scheduling, a shared library of your most commonly written email to send at a moment's notice, and even a conversation thread splitter to keep conversations on point when a communication digresses.
Users will be happy to see both Android and iOS mobile apps so your CRM can be used on the go, no matter where they are. Plus, with added app features such as a daily tasks widget, automatic phone communication recording and call logging, and contact information sharing from the pipeline to your phone for easy phone calls, you can even boost your CRM functions by using your mobile device.
Streak provides Gmail users with a fully-functional CRM system without having to compromise on features or convenience.
Key Features:
Full Gmail and Gsuite integration
Streak provides users with a full CRM system integrated directly into their Gmail inbox, making it perfect for sales teams familiar with Gmail who want to step up their CRM practice.
Customizable sales pipeline
Create unlimited pipelines with unlimited stages, with easy editing and customization options, as well as smart inputs for automatic data inputs
Communication recording
With automatic logging of email and phone communications within your database, you'll always know where you stand in the deal progression, and you can impress your leads by always being up to date with their issues. Plus, capture your contacts' details straight from their emails thanks to the easy integrations.
Price:
Basic plan $24 per user per month, billed annually
Business plan $48 per user per month, billed annually
Advanced plan $96 per user per month, billed annually
Like our previous entry, NetHunt CRM is a fully-integrated CRM solution for Gmail users who want complete control of their CRM from within their inbox.
Designed to take advantage of Gmail and Google Workspace, NetHunt CRM brings you all the centralized CRM tools and contact management you'll need within the familiar Google interfaces your team uses every day.
By integrating your contact database within Gmail, you can quickly add leads and vital customer information to your records with just a few clicks, eliminating the need for manual data entry. The contact management system also has a duplicate prevention feature, so you'll always have a clean data source to work from.
With customizable sales pipelines providing the flexibility modern businesses need, you can quickly add deals and leads to your pipeline, as well as other key information, and track them as they progress down the funnel.
NetHunt CRM also offers a range of automations to speed up your workflow. With web forms to capture lead information, automated data entry, drip email campaigns, alerts, and automatically linked communications to client profiles, you'll save a lot of time that would have been spent on repetitive admin.
And when it comes to making use of Gmail's email features, NetHunt CRM lets users create templates for personal or team use, with custom, auto-filling fields, that let users send repetitive emails in a few clicks.
With NetHunt you can send email campaigns to your segmented customer lists, and set up follow-up campaigns too. You can even monitor your campaign's stats, thanks to email analytics and tracking features.
Key Features:
Full Gmail and Google Workspace integration
Access all your CRM features through your Gmail inbox, so that businesses with a reliance on Gmail usage can easily adopt a CRM that works with their existing workflow.
Automated workflows
Use automation across your CRM process with NetHunt, including web form lead capture, email campaign sequences, data importing, task creation, and more!
Omnichannel communication
NetHunt centralizes your email communications and campaigns, but it also integrates with social media channels, Telephony, messenger apps, and live chats in order to pull valuable data from each channel into your CRM system.
Price:
Basic plan $23 per user per month, paid annually
Professional plan $49 per user per month, paid annually
Business plan $99 per user per month, paid annually
14-day free trial available
Our last fully-integrated system, Copper, is designed to work with G Suite as a whole, integrating not only with Gmail but with Google calendar, and Google Drive.
Copper is designed so that users never have to switch tabs to add to their CRM database; contact management, adding leads, email conversations, files, and task management from the Gmail inbox is simple and easy with the Gmail sidebar addition.
Copper's contact management makes adding new contacts directly from your Gmail and Google Calendar a breeze, and with the ability to look up events, participants, and materials for your meetings from your calendar, you can always be up to date with what your leads expect.
Copper centralizes all the information around your leads, including your communication and activity history, as well as syncing with your files and Google docs. And, with its advanced Gmail integration, users are able to create custom email templates for their most frequent email subjects, and with merge fields, users can send personalized messages to entire lists of contacts.
Plus, you can also initiate email sequences and drip campaigns based on customer status or behavior, giving you an even more personalized service.
However, unlike our previous entries, Copper isn't fully integrated into Gmail. With aspects of CRM like the sales pipeline, reporting, and automation management placed outside of Google Workspace, your users will find themselves switching between apps for the different features, so you'll need to assess whether this will be a major impact on your workflow or not.
That being said, Copper does provide all the CRM functions you'll need to boost your sales and engagement, and with above-average integration with Gmail and Google Workspace apps, it's a strong contender.
Key Features:
Highly integrated with Gmail, Google Calendar, and Google Drive
For businesses using the Google Workspace suite of apps, Copper makes a great addition to your software stack and builds upon your existing workflow to minimize onboarding and maximize engagement.
Centralized integrated database
Capture your lead data from Gmail, but also centralize all your resources, including your Google Docs, by attaching them to your client profiles, and access them easily, even through Google Calendar.
Full CRM solution
Copper CRM has everything businesses need for effective CRM practice, and while not all of it is integrated within Gmail and Google Workspace, most tasks can be completed from within Google software.
Partly-integrated solutions


Price:
Lite plan $8 per month, billed annually
Basic plan $16 per month, billed annually
Professional plan $39 per month, billed annually
Salezshark offers Gmail CRM integration through Chrome extension for its excellent CRM, meaning you'll need to be using Gmail and Google Chrome to make use of the integration.
That being said, Salezshark's chrome extension integration with Gmail means you can drastically cut down on time spent switching back and forth between apps; with customer data capture at the click of a button, you can easily add information to your CRM database straight from Gmail.
The Saleszshark integration also allows users to log all their customer interactions from their Gmail account, so there's a complete history for each of your customers.
The Salezshark integration provides a task view too, so you can always be on the ball about what your next task is, and what you need to do to follow up with your leads.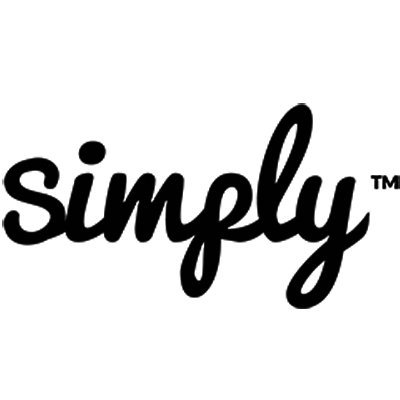 Price:
Starter plan $15 per user per month, billed annually
Professional plan $22 per user per month, billed annually
Enterprise plan $41 per user per month, billed annually
Free trial available
Simply CRM is another great CRM with Gmail and G Suite integration out of the box, so you can simply link your Gmail account and go from there.
Simply's integration features cover most of what you'll need when working out of your Gmail inbox; it takes just a few clicks to add email communication records to your customer profiles in Simply, so you can access your full email interaction histories in your CRM.
Plus with integrations to connect your Google Docs to your customer contacts, you can easily upload meeting notes and other files and documents for each lead. And with easy data migration from Google Sheets, as well as being able to attach spreadsheets to individual customer records, you can quickly import everything from your old database to your new Simply CRM system.

Price:
Free version, max 2 seats
Basic plan $8 per user per month, billed annually, min 3 seats
Standard plan $10 per user per month, billed annually, min 3 seats
Professional plan $16 per user per month, billed annually, min 3 seats
14-day free trial available
Monday.com is a popular and high-quality CRM option, and it also boasts a decent Gmail CRM integration for G Suite users to enjoy.
The integration allows users to create action items out of their emails, as well as set up a host of automations from a customizable list (e.g. when something happens in Monday.com CRM, Gmail sends out an email to X contacts).
What's great about this is you can set up custom automations for almost any scenario, so that no matter how your business works, you can set up automations that work for you.
While this integration may not be ideal for businesses that want to run their CRM out of their teams' Gmail inboxes, it does make a great solution for businesses that use Gmail, but don't rely on it as their primary CRM tool.

Price:
Essential $14.90 per user per month, billed annually
Advanced $24.90 per user per month, billed annually
Professional $49.90 per user per month, billed annually
Enterprise $79.90 per user per month, billed annually
14-day free trial available
Pipedrive brings its users Gmail CRM integration in the form of a Gmail sidebar that works in your desktop apps as well as any browser, so you can easily connect to their excellent CRM system.
The Gmail sidebar works by presenting customer profile information when you message or respond to them, so you can quickly be abreast of associated deals, your activity and communication history, and so on.
Plus, it helps with the other key email integration features you'd expect, such as lead data capture, as well as the creation and editing of deals, activities, and notes. You can also link your emails to your deals, so you'll have a record of your communications stored in your deal view.
The Pipedrive Gmail sidebar integration works nicely for sales reps who are mainly involved with email communications, providing a good amount of utility through its Gmail sidebar.

Price:
Free version
Growth plan $15 per user/month, billed annually
Pro plan $39 per user/month, billed annually
Enterprise plan $69 per user/month, billed annually
21-day free trial available
Freshsales offers some robust Gmail CRM integrations for users looking to work with both pieces of software.
Firstly, you can create a two-way sync for your Gmail and CRM accounts, so you have a single source of truth when it comes to your email communications. You can also do the same with Google Calendar, and set up events with either app.
The more important integration though is the Gmail sidebar Freshsales adds to your inbox, which provides information about leads and contacts from inside your CRM when you begin composing your email communications, so you have everything you need to know when reaching out to them.
You can also add new leads and contacts to your database directly from your Gmail account when you interact with new contacts, as well as add new activities and notes relating to your existing leads.
The Freshsales integration is a nice addition for users who spend time in Gmail but don't want it to be the base of their CRM operations.


Price:
Free plan
Basic plan $10.39 per user/month, billed biennially
Growth plan $23.99 per user/month, billed biennially
Pro plan $47.99 per user/month, billed biennially
Free demo available
One of our best-rated CRMs, EngageBay, offers users a nice Gmail CRM chrome extension package for Chrome users to use.
With the ability to import your documents for attachments and email templates from your CRM system into Gmail with a single click, you can ensure you have everything you need for professional emails and information sharing.
Capture lead information for incoming and outgoing emails, and receive real-time notifications for when your emails have been opened, are being read, and when an attachment is being opened or downloaded.
The EngageBay Gmail CRM integration makes a good solution for users who are looking to maximize their tracking and email activity data within Gmail, as well as providing data capture and document management features.


Price:
Standard plan $14 per user per month billed annually
Professional plan $23 per user per month billed annually
Enterprise plan $40 per user per month billed annually
Ultimate plan $52 per user per month billed annually
30-day free trial available
The affordable Zoho CRM also has a nifty little Gmail CRM integration for users of Chrome to take advantage of via Chrome Extension.
The integration allows users to create and manage their leads and contacts from within their inbox, with a Gmail sidebar to display all your CRM's lead and contact information whenever you open an email.
The Zoho CRM integration also lets users add tasks and events from their inbox, as well as log calls with their contacts for future reference. You can also create new deals and add notes for syncing with your Gmail CRM system.
Which Gmail CRM system is best?
The best Gmail CRM system is the one that works best for you. All the options on this list are high-quality CRM providers, so rather than looking for the best, look for the one that matches your existing workflow and expectations.
Ultimately, which Gmail-focused CRM you choose will be determined by how much your want Gmail to be the primary tool you use.
For businesses that want to live in their Gmail inbox and Google apps, then we recommend a fully-integrated solution, such as Streak, NetHunt, or Copper.
But if you're looking for a system that brings your Gmail usage into the CRM process, but doesn't expect you to spend all your time within your inbox, then explore some of the other options on our list. They're all highly rated, meaning they provide a great base CRM experience, with the ability to bring your Gmail software into your CRM workflow to save you time and money.