Having a robust HR software system in place for your business is key to the smooth flowing and documentation of day-to-day processes to make sure your business keeps running perfectly, and for making the hiring and onboarding of new staff a simple as process as possible.
Without a dedicated HR software tool to manage all your HR information and processes, businesses run the risk of siloing important documents, having information fall through the cracks, and making recruiting an unpleasant ordeal.
For small businesses, dedicated HR software can be a daunting prospect; after all, it's another piece of software to buy, and all that software adds up.
But don't worry! If you're a business that's looking to get into great HR software without the heavy price tag, then you've come to the right place.
In this post, we'll be examining the best free HR software on the market in 2022 and looking at what our Serchen community has to say about these tools. As always, the free HR software tools we recommend in this post are some of the highest-rated HR tools our community has had real-world experience with, so you can see how effective these tools are in practice.
Why Should You Use Free HR Software Tools?
As with every part of your business that requires external communication and the sharing of documents and important information, having a dedicated software system to manage that part of your business can radically reduce issues caused by human error, while also streamlining workflows to save time and eliminating silos.
And your HR department is no different. With so many vital roles to perform, an HR team needs to be equipped with the tools they need to get their job done quickly and effectively.
There can be serious ramifications to having an ineffective HR process, no matter how competent your staff is: internal issues arising from incorrect payroll information or leave-taking can seriously hurt your staff's morale, and having recruitment and onboarding processes that don't demonstrate an ordered and professional business will turn the best talent away from your business.
But HR software solutions can be expensive, and for small businesses, the prospect of paying thousands per year on HR software is out of the question, and they can be turned off from using this great software altogether.
For small businesses looking to create an effective HR process built upon a solid platform, we recommend our top-rated free HR software. While it won't include the powerful features enterprise and large businesses need to ruin their HR departments, for small businesses they're perfect, including all the features you need to set up a powerful HR process without costing you a penny!
Interested in other great HR tools? Then check out our best HR software reviews
The 3 Best Free HR Software Tools in 2022
Let's take a deeper look into the free HR software solutions our Serchen users have rated the best for 2022.


Price From: Free!
OrangeHRM offers users an HR package with everything they need to set up their own HR software process, completely for free!
OrangeHRM understands that HR is a difficult job comprised of trying to put out mini fires as you go about your day, and so they decided to build a fantastic HR software solution and offer it as a free package to very small businesses to make life easier.
With everything a budding business needs to implement effective HR processes, OrangeHRM makes a great choice for businesses looking to dip a toe into the world of HR software without having to risk their capital.
The free OrangeHRM software package is split into four parts: people management, talent management, culture and compensation, with each part having specialized features to ensure easy management of your HR processes, from 360-degree employee reviews to vacancy posting.
With automation and intelligent software design, your staff can save time and get work done quickly without having to worry about crucial information falling through the cracks or getting lost in email inboxes.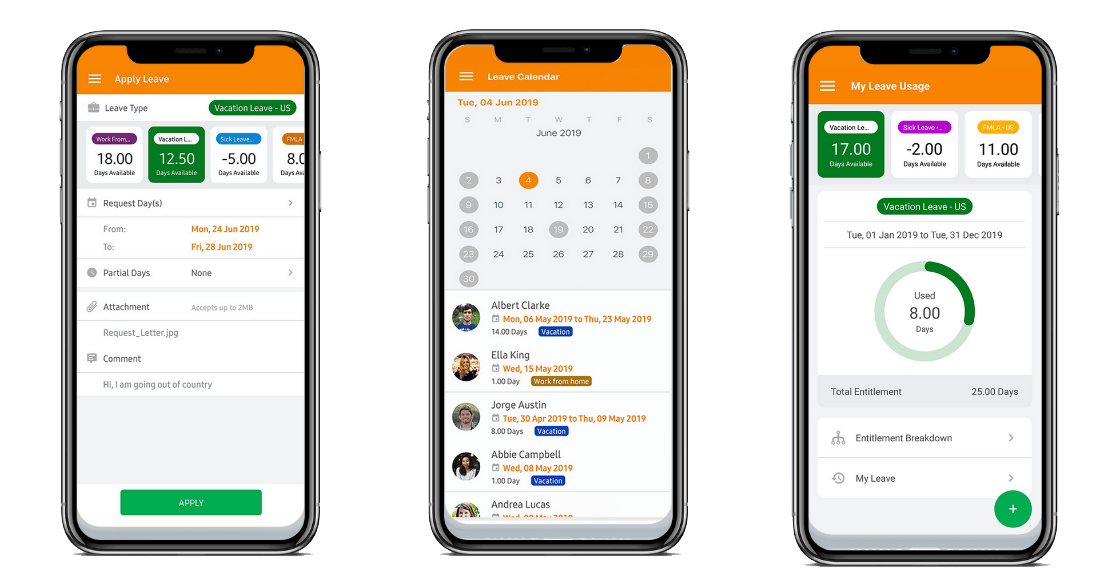 Highlight Features:
HR administration — create levels of access to your user base to limit sensitive information, meaning they can log in to the HR platform and enter their details without fear of the information becoming public. Plus with killer tools for any HR department, such as audit trails, asset tracking, company-wide HR news and policy updates, and intelligent notifications, there's no fear you'll miss anything with your new HR process
Talent management —build the perfect hiring process for your business using OrangeHRM's job posting feature, which lets you manage and publish postings on thousands of job boards all from one place. With custom workflows for the hiring process and tracking for each potential new recruit, you'll have a clear picture of how the process is going. Plus, with the ability to link your recruitment postings to your website, you can engage with your potential recruits when they're most engaged
Performance management — build a performance review process on a schedule that works for your business, and use Orange HRM's 360-degree employee reviews dashboard to give yourself a comprehensive overview of your employees and how they compare to their peers
Compensation — let your team request time off through the online database so managers can easily see open requests and quickly respond to them. Plus, with time tracking capabilities triggered by users signing or via hardware, you can clearly see employee hours and have them all tracked in the database, and use them to set up your timesheets knowing that all your employee's time has been accounted for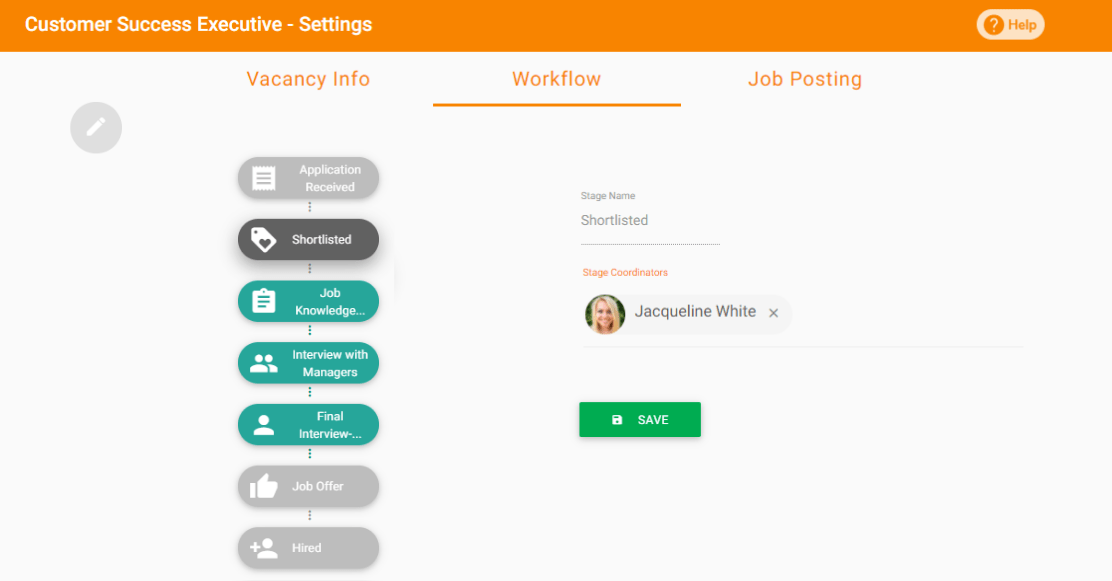 What our community says about OrangeHRM:
Mike — "Excellent product & great customer support."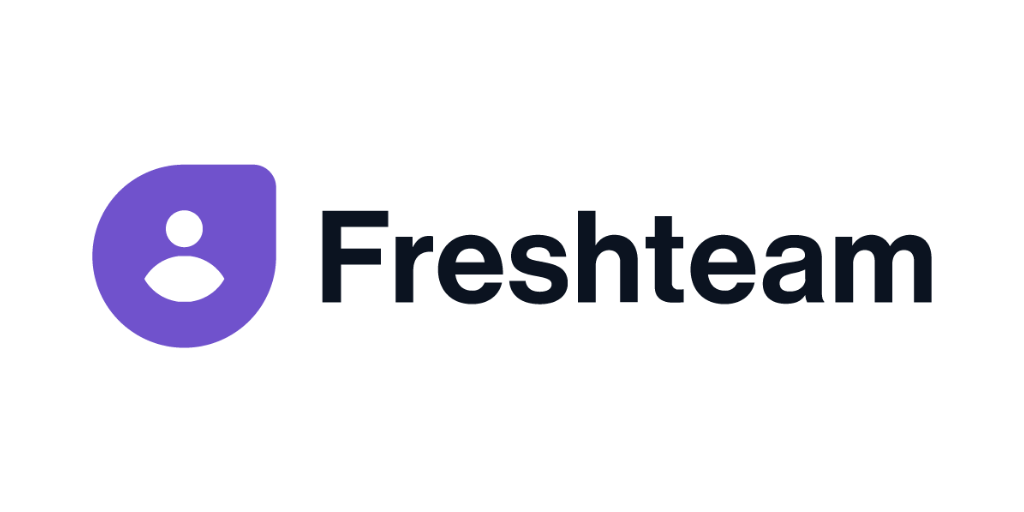 Price From: Free!
If you're looking for a modern solution to your HR problems, then check out the Freshteam free HR software tool.
Including all the great modern technological features designed to save your business time and money while improving performance, the Freshteam HR software suite brings a range of brilliant features to your business without any cost on your part!
Freshteam comes with all the components you need to build a fully functional HR platform, but it does so by putting an emphasis on how the move to a digital platform can enable your business. Using automation, data reporting and leveraging its power as a centralized platform, Freshteam helps you save time on the mundane tasks so you can focus on tasks needing your expert knowledge.
With features designed to take care of recruiting, onboarding, report-based decision making, time-off tracking and an employee database with self-service functions, you'll have everything you need to take care of the HR-related tasks quickly and effectively.
Highlight Features:
Recruiting — speed up your recruiting process while saving yourself time with the Freshteam recruiting interface. With up to three simultaneous published job postings, Kanban boards for tracking applications and a basic career page for your website, you'll have a much easier time keeping track of the applicant and managing their hire. Plus, with customizable hiring processes, interview scorecards and scheduled follow-up emails for candidates, Freshteam helps you keep the process as effective as possible
Time off management — use the employee portal of your Freshteam database to let your staff self-serve and keep track of all your scheduled leave automatically
Employee database — keep track of up to 30 teams over 15 departments with the Freshteam employee record database
Mobile App— take care of your HR on the go with mobile apps for both Andriod and iOS
What our community says about Freshteam:
Maria — "Before Freshteam, the recruitment process was such a drag. Now, only 25% of my time is spent on recruiting rather than 75% for that day. Also, three hours spent on the onboarding takes less than 15 minutes with Freshteam, thus giving me a chance to bond with the new employee."
Elona — "We use Freshteam to track our leaves and holidays. Every six months, we do a company-wide review and we check leave balances, absenteeism trends, how many promotions we've had in the organization, etc. All of this data is available to us on Freshteam, so we can extract all the information we need just from one platform, which is a lifesaver for us."
Nick — "Job posting was a headache and tracking applicants all over the place was a mammoth task. Freshteam has cut down that time by at least 3 times. I now actually look forward to going through our applicants."
Price From: Free!
Since the global pandemic, we've had to re-evaluate the way we recruit new employees. Lockdowns have seen a huge rise in the number of people working from home, and with so many fantastic cloud-based solutions available to businesses today, there's nothing to stop your business from being made up of skilled staff from around the world.
And PyjamaHR understands. They've built a recruitment platform for the modern era of cloud-based collaboration, and the best part is that it's completely free!
Helping you throughout the entire recruitment process, PyjamaHR provides modern solutions and automation to make applicant tracking as simple as possible, while still giving users the freedom to customize and quickly find the information they need for a 360-degree understanding of their applicants.
Being a centralized platform on the cloud, all of your information regarding jobs and candidate information is available to those who need to access it. You can even conduct video-call interviews from Pyjama, so you have all the resources you need to make hires in one place.
Highlight Features:
Customizable job listings — PyjamaHR lets users create customized interview events and listings for each job they post, allowing users to communicate directly with candidates from inside PyjamaHR
Intuitive candidate management — clear user interface means keeping track and managing the progress of your candidates through your application process is simple and intuitive, with the Pyjama dashboard providing a clear view of recent activities, including interviews, feedback and more
Dedicated inbox — keep your normal inbox tidy by having PyjamaHR route all the emails associated with your application process to a separate folder
Collaboration — easily communicate with your teammates about applicants with comments features
Candidate 360-degree view — get access to all the information you have on your candidates and the communications you've had with them with a single click
Easy interview scheduling — use a calendar system to allow your candidates to book their interview at a time when you're both free, eliminating the time-consuming back-and-forth, and even conduct your interviews using Pyjama's built-in video calling system
What our community says about PyjamaHR:
Latika — "PyjamaHR is user-friendly software as it eases the recruitment and job onboarding process that integrates with each other. Multiple features are also added on a continuous basis to make the recruiter's life easy. The customer support is always ready to help and I would highly recommend it to any company/agencies/consultancies who are looking for ATS."
Should You Start Using Free HR Software?
If you've been reliant on a spreadsheet or other ad hoc solution for your HR processes (or heaven forbid, a paper-based system), then it might be time to upgrade to something dedicated to managing these specific tasks.
The one downside to adopting a new software solution is the onboarding time, but with these free HR software solutions aimed at small businesses that don't have complicated HR needs, and designed to have highly intuitive interfaces, bring these programs into the heart of your software stack might be a lot easier than you anticipate.
And what's more, they're free! There's no financial risk involved in trialing these free HR software tools, so there really is very little to lose. And with each free product still offering great features for your HR processes, you're not going to be getting an inferior product; each of the software tools on this list has been rated by our real-world users, so you can trust that is you choose one of these tools, you won't regret it!