Productivity doesn't have to suffer when bad weather hits. Here are 5 tips to improve employee productivity this winter.
Winter may conjure up imagery suitable for a Norman Rockwell painting: gently falling snow, cozy indoor gatherings, and a parade of holidays. But the cold hard truth is that the business impact of winter weather is anything but idyllic.
Winter storms have a history of wreaking havoc on the economy. According to the National Oceanic and Atmospheric Administration (NOAA), winter storms in the U.S. resulted in $3.3 billion of damages and 33 deaths in 2018. But it's not just companies in the path of those epic nor'easters that need to take heed. The Arctic blast that swept across the nation in November 2019 affected more than 200 million Americans as far as the state of Texas.
You can't fix the weather, but you can prepare for it. Having a plan in place ensures that your employees from across the company, remote or onsite, know what to do when bad weather hits. Depending on how your organization is structured, you may have a skeleton crew who has one set of instructions to follow during the office shutdown, executives with a different checklist, and local employees with completely different expectations.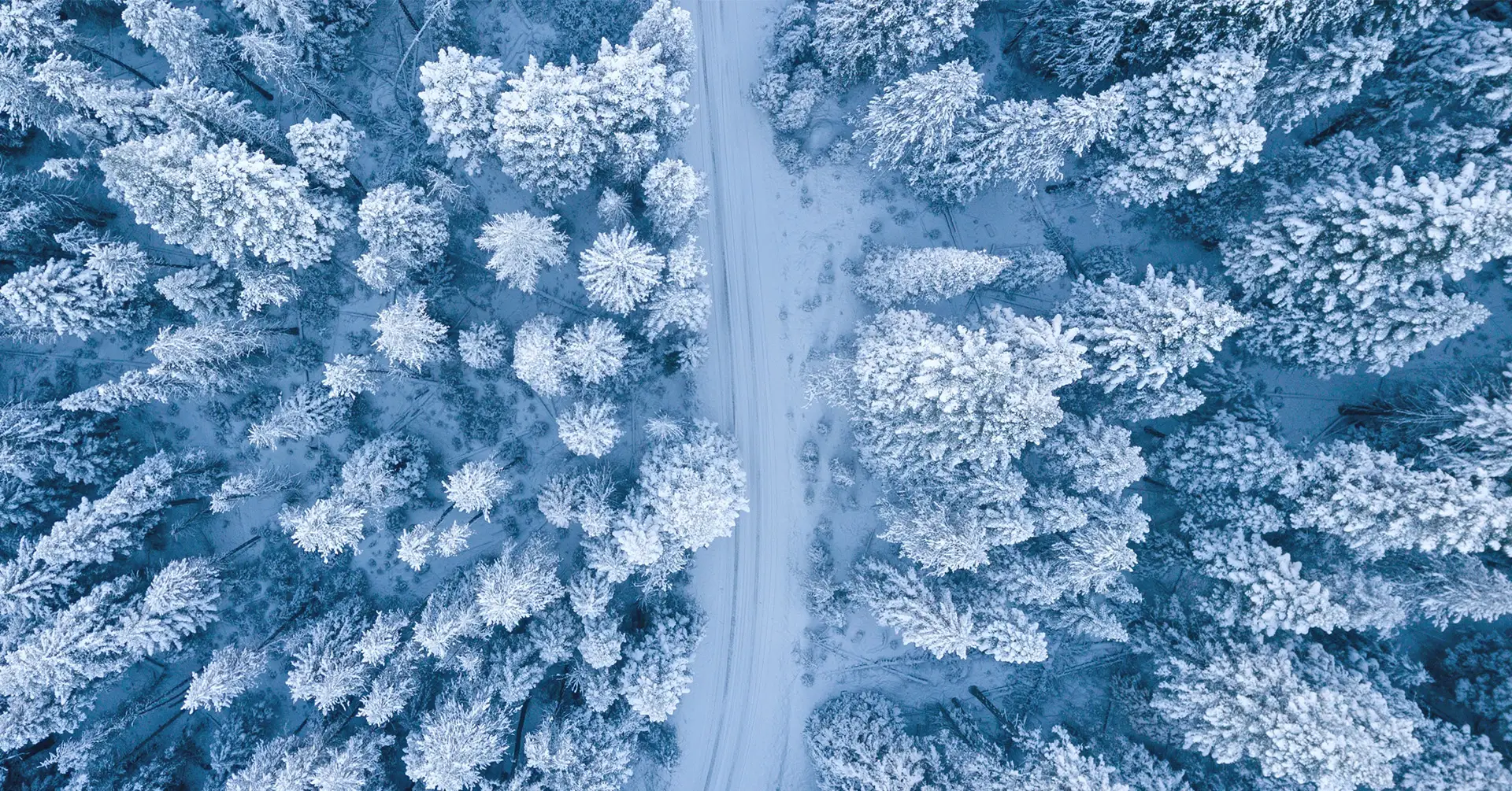 Winter Weather Preparedness ChecklistDownload our checklist to assess your organization's readiness for winter threats.DOWNLOAD NOW
5 Simple Tips To Improve Productivity This Winter
If you want to improve your productivity this winter, follow these tips. Your employees will thank you, and your administrators, managers, and business leaders will appreciate the forethought.
Tip 1: Keep contact information updated
We all know that when an emergency arises, we want information and we want it now. Companies should take the time to make sure they have up-to-date contact information. Relying on an outdated employee directory that can only be accessed from an office computer doesn't help anyone stranded at home.
Instead, use an integrated communication system that can target important messaging to specific audiences. Notifications can be sent via multiple channels, including push notifications, texts, emails, voice calls, and even social media. No matter where your employees may be, you can be certain they receive the information and have a way to respond. They will be able to get back to work more quickly, putting less of a dent in that productivity stat.
Tip 2: Stay in the know
Weather can change in an instant. As an office administrator or safety director, it may be up to you to determine whether or not the road conditions are safe for your employees to use. Don't assume your employees are watching the local news feeds. Don't rely on hearsay, either. Your employees need to hear it directly from you.
Set up weather alerts to help you make real-time decisions about road conditions, then communicate your decision rapidly across multiple communication channels using an emergency communication system. Your employees will receive a text, push notification, email, and/or phone call notifying them of road conditions, modified business hours, and even a phone number they can call with any questions. As the weather conditions change, send updates to keep employees informed throughout the event.
Tip 3: Be ready to make decisions
Before and during a weather event, business leaders need to be in constant communication to be on the same page. It can be challenging to get every stakeholder on a phone call and emails are grossly inefficient. There's no way to ensure everyone received and read the email, and tracking all the responses can be a challenge.
The first step is to develop a list of roles and responsibilities per person–who will be assigned as lead communicator, decision-maker(s), point person, etc. This list should be developed well ahead of any threat of bad weather. Once the storm hits, you want everyone to know what they need to do. Use a communication system to keep everyone connected to quickly collaborate on decisions. AlertMedia can even set up a conference call among key stakeholders with just a click of a button. This can be especially useful if you need to have a brief conversation to discuss whether to close the office. Compared to a back-and-forth email chain, this will save precious time when you need it most.
Tip 4: Have resources ready
Part of the planning process is to have the actual plan ready before the event occurs. Anticipate every potential scenario. What if the roads are impassable for one day? For three days? What if the power at the office is interrupted? Or what if some employees can make it to work and others can't? What if employees can get to work but all of the schools are shut down?
Work through these different scenarios so you aren't scrambling when the ice begins to form. This plan may change per season, so it's a good idea to have different action plans for the different types of threats. Be sure to include possible alternate routes, specific point people employees can contact, and any opportunities to enable employees to work from home. You may also want to talk with your building supervisor to see what plans they have in place to keep the parking lot accessible and power and plumbing in working order.
Tip 5: Use technology to your advantage
Technology has come a long way, even in the past several years. Email may have been the technology of choice in the past, but today it won't cut it. Instead, companies are opting to use a comprehensive communication system. Why? It offers infinitely more flexibility, functionality, scalability, and something email simply can't provide – instant communications you know are getting through.
AlertMedia's communication platform gives organizations the ultimate solution for internal communications. Our system allows users to send employees messages quickly and easily across multiple communication channels. Segment your population to send messages to precisely the employees who need to receive them. Then track open rates to make sure that every employee is in the know. – Read more
Learn More About AlertMedia